UPM joins PEFC as an international stakeholder
Becoming a member of PEFC will open new horizons for UPM to promote sustainable forest management on a global level.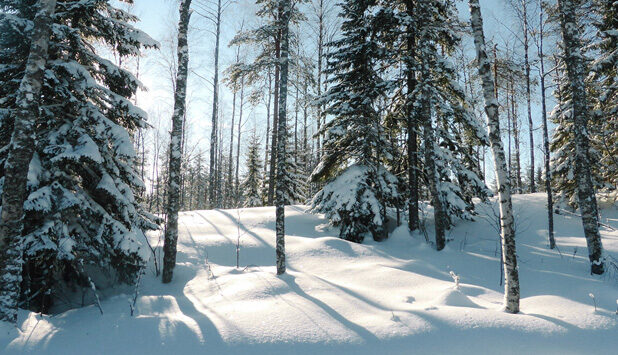 After many years of collaboration and joint efforts to promote sustainable forest management, UPM-Kymmene has been accepted as PEFC's international stakeholder member. PEFC (The Programme for the Endorsement of Forest Certification) is an international organisation with the main focus of endorsing national forest certification systems to ensure the verifiable, sustainable use of forests.
"We were delighted to welcome so many of our members from all around the world, virtually. While we couldn't meet in person, the virtual meeting enabled more employees of our members to join the session and experience a PEFC General Assembly first-hand", says Ben Gunneberg, the CEO and Secretary General of PEFC.
Alongside UPM joining as an international stakeholder member, Turkey and Bosnia and Herzegovina were welcomed as new national members. PEFC now totals 55 national members across six continents and 31 international stakeholder members.
"PEFC is more than just the secretariat in Geneva, Switzerland. We are an alliance of national forest certification systems, NGOs, labour unions, businesses, trade associations, forest owner organisations and committed individuals," Gunneberg says.
PEFC as an instrument of change
For many years UPM has been an active force in the field of sustainable forest management. UPM's forests are PEFC-certified (PEFC/02-21-17) and the company has been actively developing PEFC at a national level in many countries. It was therefore time for UPM to become a PEFC stakeholder member to further its fields of influence, says Inka Musta, Senior Manager of Global Forest Affairs at UPM. Musta was also present at the General Assembly and had the opportunity to thank PEFC for the membership.
PEFC is one of the world's leading forest certification systems
"It is an important instrument when it comes to strengthening the sustainable use of forests and we want to be part of fostering it," Musta states. "We are excited to deepen our collaboration with PEFC, its secretariat and other members. UPM is committed to promoting sustainable use of forests globally and the goal is best achieved in good collaboration with others."
UPM is committed to PEFC's principles of sustainable forest management and the spirit of PEFC. The company has been a long-standing member of the Forest Stewardship Council, FSC®(FSC c105876) and joining PEFC was a natural step, according to Musta.
"UPM is a key a global actor in the forest products value chain, and as such shares the values of the PEFC in promoting sustainable forest management around the world," Gunneberg says. "Sharing our values and principles is a vital attribute of any organisation looking to join the PEFC as an international stakeholder member. In addition, UPM's international scope was also an important qualification for membership, as was the support of their application from two current PEFC members."
Collaboration and next steps
PEFC stakeholder members have the opportunity to join PEFC working groups and committees, providing their expertise and experience on a range of topics – from standards revision to marketing. The next steps for UPM are to consider which are the best ways to make an impact within PEFC.
"By joining PEFC, UPM recognises the need for key influencers to develop a coherent approach to bring together biodiversity and climate protection through a thriving forest-based sector and bio-economy. None of us can achieve such goals on our own and by combining our forces, like-minded stakeholders can achieve more by exchanging ideas, exploring options and implementing solutions together", Gunneberg says.
Many international stakeholder members partner with PEFC and other PEFC members on a variety of projects and activities globally, which are aimed at growing the impact of sustainable forest management and increasing the uptake of certification and market demand.
For UPM, it is highly important to fight against deforestation and illegal logging.
"We want to support the PEFC certification system and its trustworthiness, to ensure its use as a tool to verify sustainable use of forests. It is important for us to secure the continuation and expansion of forest certification, but not at the expense of credibility", Musta highlights. "There are operatives around the world who have interests that work against sustainable use of forests. We strongly oppose these agents and making the work of PEFC more known is part of this fight," she concludes.