Valmet to supply a defibrator system to Action Group in India
Valmet will deliver a new defibrator system to Action Group, in India. The defibrator is an essential part of Action Group's new fiberboard line being built, and it will produce 28 tons per hour bd (bone dry) fiber. The start-up of the system is scheduled to be in September 2017.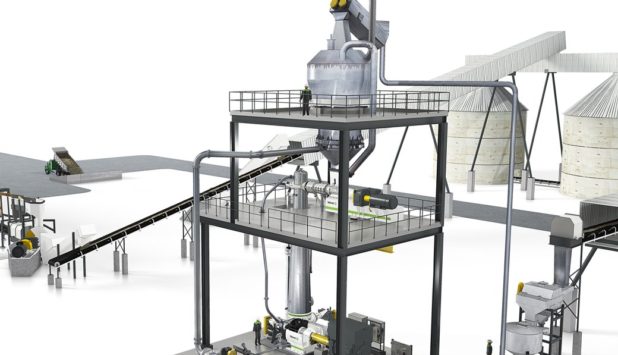 The order was included in Valmet's second quarter 2016 orders received. An order with this scope of supply is usually valued in the range EUR 1.5-5 million.
"We have compared the different refiner alternatives available in the market and found that Valmet's defibrator is the most suitable choice for our line," says Mr. Vivek Jain, Director at Action Group.
"The defibrator to be delivered is specially designed for production levels up to 32 tons per hour, which is perfect in this case. The customer has two existing fiberboard production lines, and this is the first defibrator system from Valmet. The fiberboard market is growing in India, and Action Group is the second customer during 2016 that has chosen Valmet as preferred supplier," says Leif Sundberg, Sales Manager at Valmet.
Valmet's defibrator system
The delivery to Action Group includes a Valmet EVO-56 Defibrator system. The defibrator system is an essential part in a fiberboard line. Valmet's defibrators are known for their reliability and provide high-quality, homogenous fiber material. The material from Valmet's system has a minimum of shives and low fines content, which is a prerequisite for successful fiberboard production.