Two Toscotec's TT SYD start up at Bataan 2020, Inc. in the Philippines
The scope of supply also includes erection supervision, commissioning and start-up assistance, as well as onsite training programs on operation and maintenance.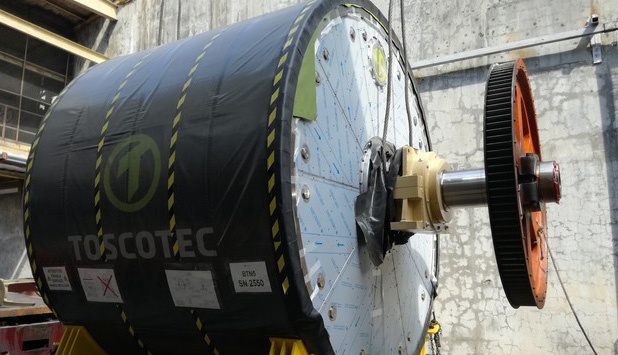 With this new double reference, Toscotec enters the growing Philippine market and strengthens its undiscussed leadership as global manufacturer of steel Yankee dryers.
In Asia alone, Toscotec has sold over one hundred TT SYD, out of more than 200 units worldwide. Particularly in the segment of replacing cast iron Yankee with steel Yankee dryers, Toscotec is very far ahead of the game, with over 80 TT SYD replacements in five continents around the world.
Mr. Emmanuel Gaspar, Executive Vice President of Bataan 2020, Inc. declared, "At Bataan 2020, we are committed to responsible industrial production to protect the environment. Among other projects, we produce steam from renewable power sources. Toscotec's TT SYD make it possible for us to actually reduce steam consumption and keep up the highest standard of efficiency on our operations. We are happy to say that the two TT SYD have been performing extremely well since start-up".
Gabriele Martinelli, Toscotec's Area Sales Manager Asia & Pacific replied, "We are very proud to see Toscotec's cutting edge technology applied to a green project, such as Bataan 2020's. The market is definitely moving toward the most efficient drying solutions, which deliver the best performances with the lowest ecological footprint. This is why we are confident that TT SYD and its continuous evolutions will play an increasingly important role in the years to come".
About Bataan 2020, Inc.
Bataan 2020 is one of the leading manufacturers of fine quality paper, board and tissue in the Philippines. It operates paper mills in Samal, Bataan and Baesa, Quezon City to produce over 100,000 metric tons of paper annually. With roots in the paper industry dating back to 1956, Bataan 2020 has built on its papermaking experience and has grown to include businesses in renewable power generation and chemical manufacturing.