Cascades Packaging selected Toscotec to supply a dryer section rebuild at Kingsey Falls Mill
Cascades Packaging entrusted Toscotec with a major rebuild of the dryer section of PM1 at Kingsey Falls mill, Canada. In view of the challenging targets of the project.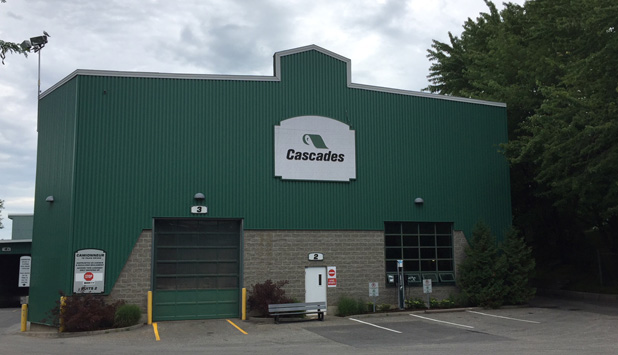 Cascades decided that Toscotec's technology was the right match for this rebuild, thanks to the flexibility and high level of customization guaranteed by the Italian supplier with regards to the seamless integration between the existing equipment and the new tailor-made solution.
Toscotec's rebuild will achieve an 8% production increase. The Italian supplier will accomplish this substantial upgrade without increasing the overall length of the dryer section and without increasing the actual width of the dryers' frame in cross direction.
Toscotec's TTSteelDryer allows better performances in terms of specific evaporation rate, thanks to its reduced shell thickness. Due to its shorter taper length, TT SteelDryer dries a wider sheet with the same space requirements of a traditional dryer section.
The scope of supply includes a number of TTSteelDryers, specifically designed for an operating steam pressure of 14 barg, as well as doctors, wire tensioning system, guiding and sheet stabilizing components. Toscotec's service specialists will also provide supervision, commissioning and start-up assistance.
With this new contract, Toscotec strengthens its reputation as a top P&B machinery supplier on technically demanding markets such as North America. In particular, through its proven ability to supply all-round tailor-made solutions based on the specific features of the existing equipment and to deliver significant upgrades, over the years Toscotec gained the trust of major papermaking producers across the globe.
About the Cascades Group
Established in 1964, Cascades produces, converts and markets packaging and tissue products that are composed mainly of recycled fibers. The Company employs 11,000 employees, who work in more than 90 production units located in North America and Europe. With its management philosophy, half a century of experience in recycling, and continuous efforts in research and development as driving forces, Cascades continues to deliver the innovative products that customers have come to rely on