SAEL provides the 3rd innovative water cooled sectional drive in Europe to FORNACI PAPERMILL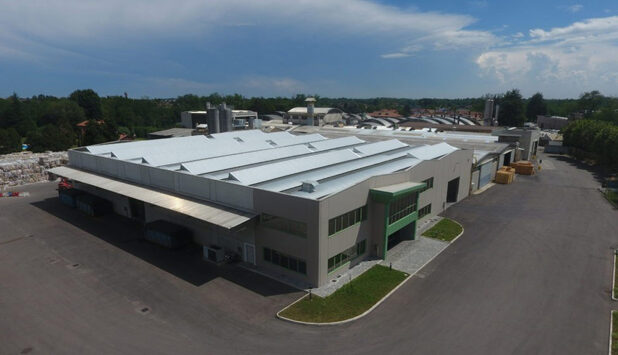 "One more time we are the first. After equipping the inverters with film capacitors and ONE card, it is time to move further and set the bar higher by the water cooling system now. Once again it is time for SAEL, the benchmark. The Platform One Drive by SAEL is the unique system which combines cost-savings and best performance ever. After visited the first plant realization at SACI PM3, as well as got the feasible energy saving results, CARTIERA FORNACI assigned to Sael its PM1 rebuilding, installing the third water-cooled sectional drive system in Europe. The start up is programming in March 2021, it will be managed together with our Service Point AISCON based in nord of Milan," said Paolo Andrighetti, B.U. Paper Division SAEL.

SAEL and innovation: Platform One Drive liquid cooled, the technological gap
"Our liquid cooled drives, practically without tangential fans (one each inverter), allowed us to remove all the ventilation normally mounted on every door of the electrical cabinet. The new electrical cabinets, previously obligatorily and abundantly conditioned, – where our panels are installed today – become normal rooms, since the system is independently cooled. The double-sided electrical panels, where the inverters are mounted, have closed air recirculation ensuring no contamination of dust, humidity and air acidity; they preserve over time, in a perfect manner, all electronic, electromechanical and various components," explained Paolo Andrighetti.
The experience gained on the subject by the two water-cooled sectional drive system installed in PM3 Papermill SACI group – ERMOLLI papermill and the excellent performance monitored over the years due above all to energy saving, will allow the paper mill to save a lot of money per year, eliminating the need for maintenance of the air conditioners and fans.
"For this reason and for the significant reduction of the dimensions that the system has obtained, driven by the continuous research of innovation of CARTIERA FORNACI in the search for products and systems with high technology and energy saving, SAEL has taken the order for the third Water-Cooled plant in the paper mill sector. The sectional drive is ready to install in April 2021. The drive system is dealt with the management of 24 AC motors of about 1,5MW of installed power; the realization, unique in its kind and coordinated with our DCS in Drive, was strongly desired to equip the paper mill with all the qualities that our Platform One offers today in the market," concludes Andrighetti.