Runtech Systems renews its service offering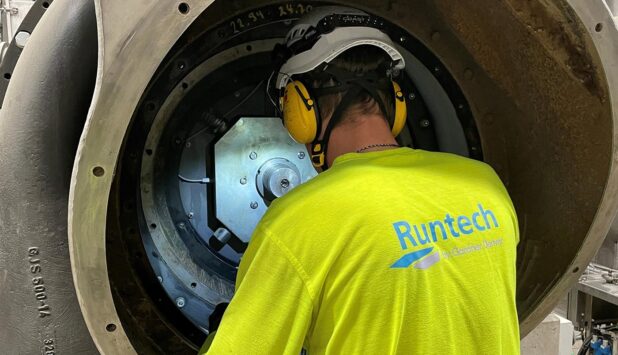 Runtech Systems renews its service offering by providing different service models, ranging from spare parts and basic bearing unit exchange to predictive and proactive maintenance. All service offering is harmonized under RunCare name.
RunCare Services ensure regular and correctly timed vacuum system maintenance and keep operational efficiency at an optimum level. The cost of energy used by a vacuum system over its lifetime exceeds its purchase price many times over. Therefore, working at the optimum settings of a vacuum system is one of the most important economic factors in mill operation.
"Our aim is to provide our customers the easiest possible option to keep their vacuum system in optimum condition. At the mills manpower is often scarce. With RunCare, maintenance actions are planned and scheduled according to the mill's production plan, requiring minimal time and effort from the customer's organization", says Mikko Virtanen, Production and Service Manager, Runtech Systems.
RunCare Services are categorized into four groups; Spare parts, RunCare Standard, RunCare Extended and RunCare Agreement. RunCare Agreement is the most comprehensive service model. It is a long term partnership, featuring extended warranty. With comprehensive reporting and feedback on the serviced equipment and 24/7 on-call assistance mills can be sure that the vacuum system is working at the optimum settings.