Pro Carton demonstrates the sustainability of cartonboard packaging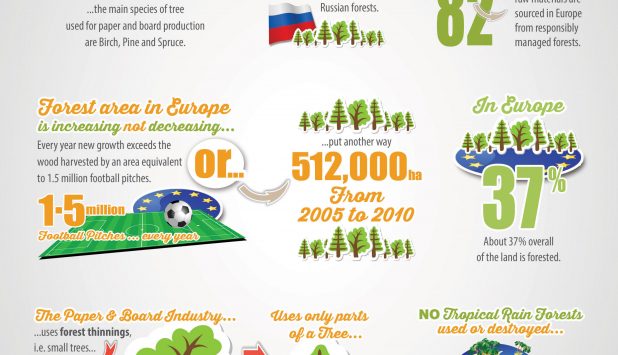 Pro Carton has designed a series of striking infographics to demonstrate the sustainability of cartonboard packaging. Here is the second in the series. All infographics are also available from Pro Carton as carrier bag for documents – opened, the bag turns into a poster with all of the series.
Forests are a renewable resource for cartons
Pro Carton's Forestry Infographic highlights facts about the European forests which are the original resource for the cartonboard packaging industry. They are a sustainable, renewable resource and the forested area in Europe is increasing. They have grown by over 30% since 1950.
The European paper-based industry cares for the forests it uses and promotes sustainable forest management and certification systems. European forests used by the paper and board industry are sustainable and are managed in a way "that maintains their bio-diversity, productivity and their potential to fulfil, now and in the future, relevant ecological, economic and social functions, at local, national and global levels, and that does not cause damage to other ecosystems" (in the words of the European Agreement on Sustainable Forestry).