IBS receives iTABLE® order by Smurfit Kappa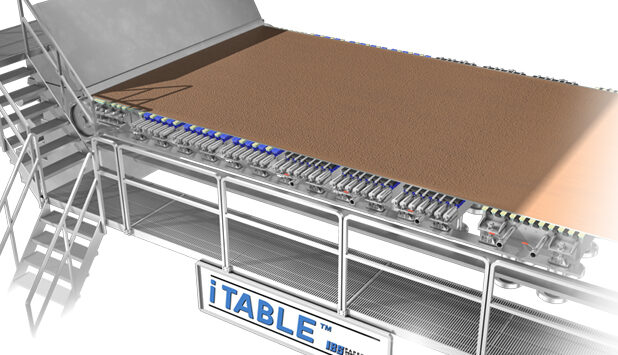 The IBS Paper Performance Group received the order for an iTABLE® at the PM 6 of Smurfit Kappa Nettingsdorf. The high-end technology helps to further increase the dewatering capacity and improve the paper quality. The start-up is scheduled for October 2022.
With the ability to precisely and automatically control stock activity, vacuum heights and jet impingement points on both formingboards, the iTABLE® offers maximum flexibility along the entire production spectrum.
"We have been working very well with IBS for many decades. Due to the technologically demanding further development of our wet end section, the decision to go for the technical IBS PPG concept was taken – 20 years after the last rebuild. We are convinced that we will achieve our ambitious targets with the IBS iTABLE®," says Christopher Huber, Technical Manager Paper Production.
More than 180 installations worldwide speak for themselves: the iTABLE® is the first fully configurable sheet forming zone for Fourdrinier machines and optimal for producers with a broad product portfolio. It enables precise control of dewatering and fiber suspension activity. Starting from the headbox all the way to the end of the forming zone, where fiber mobility ends. On the one hand the iTABLE® increases dewatering capacity, improves paper properties & on the other minimizes raw material, energy and chemical consumption.