Cordier Spezialpapier invested over Euro 3 million in new wastewater treatment plant in Germany
Cordier Spezialpapier GmbH operates a wastewater treatment plant (ARA), which is supplied with production water by the two paper mills located in Bad Dürkheim, Schleipen and Cordier.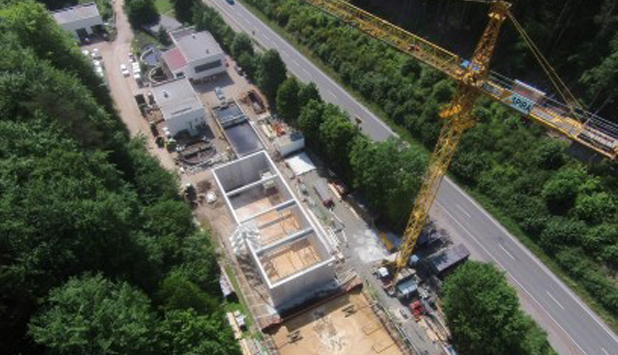 The ARA consists essentially of a biological and a chemical-physical stage with associated sludge treatment. For the construction and operation of a new activated sludge tank with secondary clarification, Cordier submitted an appropriate permit planning to the responsible approving authority (Struktur- und Genehmigungsdirektion Süd – SGD Süd) in August 2015, which authorized the project.
The new biology has more than double the volume of the old. The challenging feature of the project was making the construction possible during ongoing operation.
Cordier commissioned the ZWT Wasser- und Abwassertechnik from Bayreuth as a general contractor, who expertly supervised the project from the planning through the construction to the final acceptance for the entire construction period. With total expenditure of more than Euro 3 million for this sustainable modernization, Cordier has taken great steps into the future of the site.
The extremely complex ARA optimization project was completed successfully in spring 2018 after a total period of three years with the construction acceptance in November 2017 and the final completion in the spring of 2018 following the implementation of ecological compensating plantations. The actual construction measures were even realized within only seven months.
AboutCordier Spezialpapier GmbH
Cordier produces high-end, uncoated, wood-free book paper, primarily for the European book market, as well as specialty technical papers for global niche markets.