Valmet to supply key technologies for a new board machine in Vietnam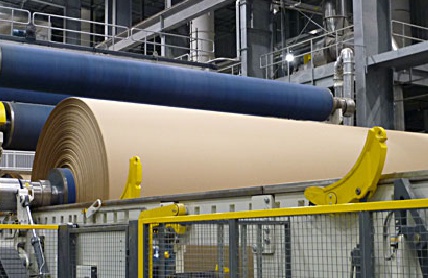 Valmet will supply Cheng Loong Binh Duong Paper Company with key process technology for its new BM 1 containerboard machine to be located in the company's Ben Cat mill in Binh Duong Province in Vietnam. Valmet's delivery includes a headbox, forming and press sections, a winder and quality measurement system.
The order is included in Valmet's third quarter 2016 orders received. The value of the order will not be disclosed. The value of an order of this type is typically EUR 15 – 20 millions.
Cheng Loong decided to invest in this new recycled containerboard mill and box plant aiming to tap into Vietnam's growing packaging demands. The start-up of the greenfield machine is scheduled for the beginning of 2018.
"The containerboard market is growing globally driven by increasing e-commerce and new packaging applications. Valmet has developed a number of excellent solutions to meet the market needs. Energy efficiency, high board quality and very good productivity are among the most important highlights of Cheng Loong's board machine," says Jari Vähäpesola, President of Paper Business Line, Valmet.
Technical details of the delivery
Valmet's delivery for the new containerboard machine will include equipment for approach flow system, a new OptiFlo Fourdrinier headbox to ensure higher productivity, OptiFormer Hybrid forming section with blade technology and a center-roll based OptiPress press section with modern shoe press technology for high dryness to improve energy efficiency. Forming section is equipped with a VacuMaster high-vacuum suction box to significantly improve dryness, thus, energy efficiency. OptiWin Drum two-drum base winder has a high capacity to meet the production needs of BM 1 and it is also easy to operate. The delivery will also include Valmet IQ quality measurement system (QCS) to optimize production process and to maximize production.
"Cheng Loong wanted to have a reliable supplier with high-level technology for its greenfield machine. Technology-wise, a headbox, forming and press sections are key solutions in order to secure high energy and production efficiency in containerboard manufacturing. A reliable winder with high capacity is essential for such a containerboard machine. With earlier successful deliveries to Cheng Loong (the latest in Taiwan), Valmet has proven to be able to respond to Cheng Loong's needs," comments Petteri Soini, Senior Sales Manager of Valmet.
The 6,250 mm wide (wire) BM 1 will produce recycled fluting with a basis weight range of 90 – 180 g/m2 at maximum speed of 1,000 m/min. The annual production of BM 1 is 260,000 tonnes.