Phoenix Paper is officially operating in Wickliffe with first roll complete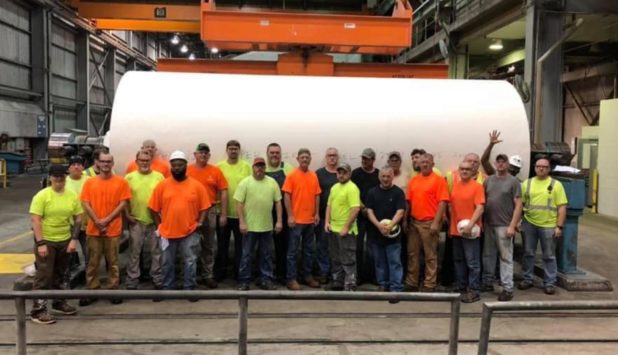 The Wickliffe, Kentucky, paper mill is officially back in business. The company that now owns and operates the mill, Phoenix Paper, made the first roll of bleached hardwood pulp.
When the previous owner, Verso, officially closed July 1, 2016, more than 300 people lost their jobs. Phoenix Paper — owned by Chinese manufacturer Shanying International — bought the mill last year. Now, about 224 people are working at the Wickliffe facility.
The mill officially restarted operations. The company shared a photo of its first roll of paper pulp. It expects to produce about 300,000 tons of it per year.