Case Paper completes installation of new sheeter
Case Paper completed the installation of a new Maxson MDH dual knife rotary sheeter. The new sheeter increases capacity by 20 million pounds annually.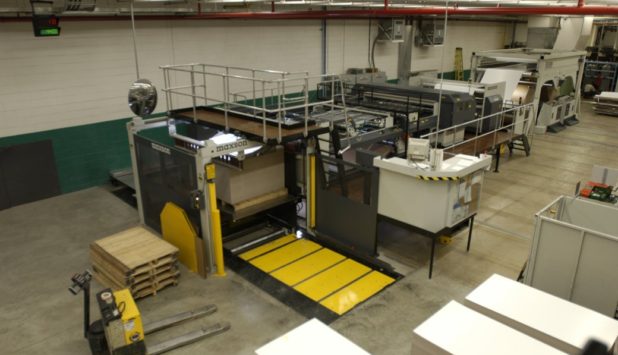 The sheeter's high-speed cutter is outfitted with a reject gate, Tidland Class 3 slitter knives for improved cuts, and a stacker with a scissors-lift load table that can change out skids effortlessly. Moreover, the use of air helps lightweight paper remain jam-free when flowing into the stacker.
"This is the fifth sheeter and the eighth piece of equipment we have purchased over the last seven years," said Robin Schaffer, President and COO of Case Paper. "We are pleased to be able to expand our offerings so as to keep pace with our customers' ever-changing needs and requirements."
The new Maxson sheeter can sheet up to four web rolls from 15"to 82", and can accommodate the needs of the digital, folio, and large-format markets.