Valmet to supply OptiConcept M fine paper making line for APRIL in Indonesia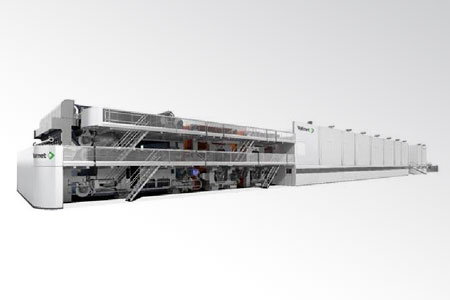 Valmet will supply an OptiConcept M fine paper production line for APRIL Group's Pangkalan Kerinci site in Riau Province in Indonesia. The new production line is planned to produce top quality digital-ready fine papers and it will increase the company's capability to produce value-added products from renewable resources. The start-up of the new machine is scheduled for the third quarter of 2016.
The order was included in Valmet's first quarter 2015 orders received. The value of the order will not be disclosed.
The first Valmet OptiConcept M line designed for fine paper production
OptiConcept M is Valmet's modular board and paper making concept, which enables significant savings in energy, water and raw material usage. The concept has been acknowledged in Finnish Design competition in 2014.
The new PM3 for APRIL is Valmet's first OptiConcept M delivery in Indonesia. This is also the first time when the latest OptiConcept M technology is utilized in fine paper production.
"This technology investment increases our ability to meet the growing global demand for premium PaperOneTM products, APRIL Group's flagship paper brand. The deployment will enable new product diversification in response to consumer demand for high-value digital paper products in particular," says Tony Wenas, Managing Director of APRIL Group Indonesia Operations.
"Valmet OptiConcept M focuses on low operating costs combined with energy-efficient and flexible production of high-quality paper grades. The technological innovations we have made, play a key role in achieving the overall efficiency of the production line," says Jari Vähäpesola, President of Paper Business Line, Valmet.
Valmet's delivery includes a complete fine papermaking line from stock preparation to reel with related automation systems. A new winder is also included in the delivery. The new 7.1 m-wide (wire) machine will produce woodfree uncoated paper grades in the basis weight range of 40-120 g/m2. The production capacity of the machine will be approximately 900 tonnes per day and the design speed 1,400 m/min.
In the picture: Valmet OptiConcept M for fine paper production.