Valmet to deliver defibrator system to Qinzhou Lvyuan Wood in China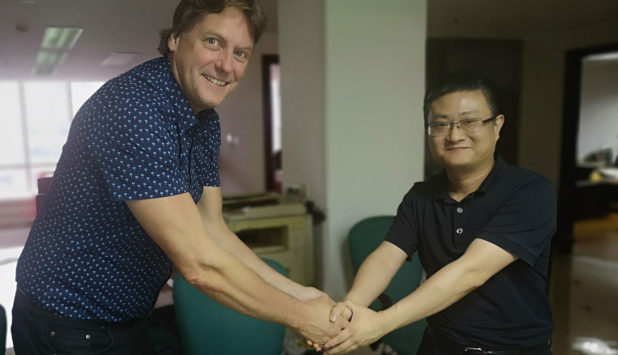 Valmet will supply a Defibrator™ system and a Steam Separator PV system to Qinzhou Lvyuan Wood Co., Ltd. in China. The start-up of the system is planned for spring 2020.
Qinzhou Lvyuan project is a new investment of Lvyuan Group to expand its production and diversify its product range. The project is located in Guangxi autonomous region. In recent years, Guangxi has actively developed the forestry industry, expanded the industrial chain and built industrial clusters.
"We studied the equipment configuration of this project and compared several suppliers on their equipment performance parameters and actual use conditions in detail. After that, we chose Valmet to provide us the related fiber preparation equipment, which included the new generation of defibrator system and steam recovery system. It will enable an environmental production with lowest operation cost and the best fiber quality," says Xu Zhaohui, Chairman of Lvyuan Group.
"Valmet's employees are real professionals in fiber technology, and they are very hardworking and dedicated. Valmet provided us professional technical support and services to ensure the success of our project," says Wang Zhenhua, Qinzhou Lvyuan Wood Project Manager.
"This is an important prestige order for Valmet, since it is the first time Lvyuan group buys from us. The delivery will give us important references in China and Asia," says Leif Sundberg, Sales Manager, Pulp and Energy, Valmet.
About Valmet's delivery
Valmet's scope of supply includes the newly released Defibrator Gen2 EVO 56 system and the Valmet Steam Separator PV. Valmet's defibrators are known for their reliability and provide homogenous fiber material of highest quality. The Steam Separator PV recovers process steam from the blow line that can be reused for preheating of the chips. This will reduce the fresh steam consumption significantly. This delivery will provide the highest performing and most energy efficient fiberboard front-end system on the market.
About Qinzhou Lvyuan Wood Co., Ltd.
Qinzhou Lvyuan Wood Co., Ltd. was founded in 2001 and is one of the large-scale MDF manufacturers in China with annual production capacity of more than 750,000 cubic meters. It has four subsidiaries, which are located in Zhejiang, Guangdong, Fujian, and Anhui province, and four production lines, including three production lines with an annual output of 200,000 cubic meters, and one imported production line with an annual output of 150,000 cubic meters.