Valmet to supply a rewinder to Roto-cart in Italy
The Italian tissue converting company Roto-cart Spa has selected Valmet as supplier for their new rewinder to be installed at the greenfield converting plant in Castelminio di Resana in Italy. The new site will be one of the biggest in the country.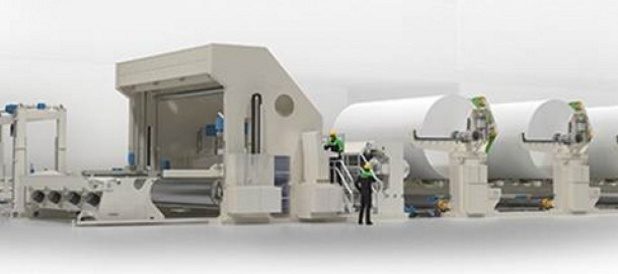 "Our target is to always invest in cutting-edge technology to be able to fulfill our customers' and consumers' requirements. Roto-cart has served this business for 35 years and we immediately recognized the Focus electromechanical rewinder's ability to provide outstanding paper properties preservation," says Giuliano Gelain, CEO of Roto-cart Spa.
"The Valmet Focus with offline printers has a long record of successful installations and we are excited to be part of Roto-cart's expansion plans and support their production of excellent tissue products," says Massimiliano Corsini, Vice President, Rewinder Technology, Valmet.
Technical information
The new installation includes a Valmet Focus Reelite 20 ENS Rewinder with two unwind stands. The machine is pre-disposed for the installation of an offset printer. The offset printer can be by-passed. In by-pass mode the rewinder has a design speed of 1,800 m/minute depending on the paper characteristics and winding spool diameter. With the offset printer in operation the design speed is 900 m/min. Installation supervision services are included in the scope of supply.