Sonoco Achieves 5-Year Sustainability Targets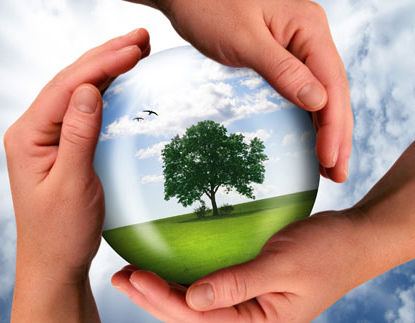 Substantially Lowers CO2, Water Usage While Improving Plant Waste
Sonoco, one of the largest diversified global packaging companies, today released its Corporate Responsibility Report for 2014-2015 and reported that it achieved its five-year global sustainability targets, including significant reduction in global greenhouse gas emissions (GHG), water usage and development of landfill-free operations.
"Five years ago, we established goals to change our economic, environmental and social performance in aspects that were material to Sonoco and its stakeholders," said Sonoco President and CEO Jack Sanders. "Our process of change, which is providing us better opportunities to grow through new products, new markets, new customers, new services and new ways of thinking, also has created an environment that allows us to better harness the power of our portfolio and our people to optimize our sustainability performance. As a result, we made significant progress to not just meet, but exceed, our challenging sustainability goals."
Targeted achievements highlighted in the Company's Corporate Responsibility Report include: Sonoco reduced normalized carbon dioxide (CO2) emissions by nearly 24% over the past five years, with normalized emissions in 2014 dropping nearly 12% and direct emissions from Sonoco's facilities reduced by 21%.
Much of the emission reduction success was a result of the Company's new biomass cogeneration system at its largest manufacturing complex in Hartsville, S.C., where CO2 emissions were reduced by 65% since 2009. The Company had set a goal of reducing CO2 emissions by 15% over the five-year period ending in 2014.
Normalized water usage decreased 40% over the past five years, due to Sonoco's investment in a new water cooling and treatment system put in place at the Hartsville complex. Following the completion of the project, water consumption at the plant declined 35% in 2014 – equivalent to saving more than 10 million cubic meters of water.
Nearly 10% of the Company's 336 global operating facilities achieved Sonoco Sustainability Star Awards by reaching landfill-free status of 95% waste diversion or higher. In addition, the Company's Sonoco Recycling subsidiary implemented programs for 17 of its customers' facilities to also reach landfill diversion goals.
In addition to reducing the Company's impact on the environment, the Company reported continued improvement in employee safety, engagement and leadership development, including being ranked by AON Hewitt as one of the top 25
global companies for leaders six consecutive times. Finally, the report provides a summary of the Company's support of communities in which it operates, particularly through its support of education.
Using 2014 as the Company's new baseline, Sonoco has made the following sustainability commitments through 2020:
• Reducing normalized global energy usage by 1% annually, which should result in a further 1% reduction in GHG emissions (or reducing CO2 emissions by 5%).
• Reduce normalized water usage by 5%.
• Achieve landfill-free status at an additional 10% of the Company's operations significantly diverting landfill wastes, while continuing to work with customers to also reduce their waste going to landfills.
• Finally, continue to demonstrate improvement in employee safety, diversity and engagement.