Sofidel backed by 50 years of growth, innovation and sustainability
The story of sustainable growth experienced by the Lucca-based paper manufacturing group - renowned across Italy particularly for its brand, Regina - is told during this event, which groups together industry, retail, institutions and civil society to address the topic of transparency for informed consumption.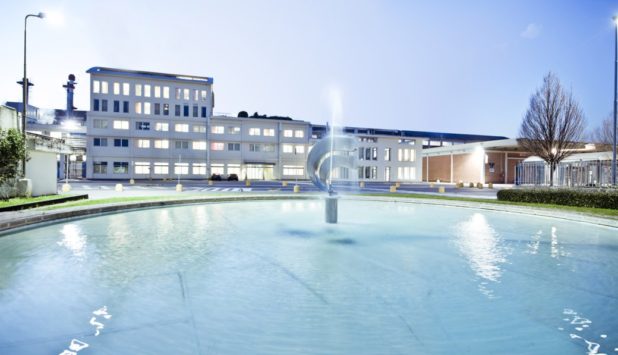 50 years of sustainable growth on the part of Sofidel – a paper manufacturing group that is ranked among the world leaders in the production of tissue paper for hygienic and domestic use and renowned in Italy particularly for its brand Regina – were among the stars of the 6th edition of the Green Retail Forum & Expo, an event which took place today in Milan at La Fabbrica del Vapore, and which focused on transparency for informed consumption, sharing and comparing the experiences of different worlds such as industry, retail, institutions and civil society.
For the occasion, Sofidel – the forum and expo's main sponsor – was called upon to narrate its own story, marked by positive growth, innovation and environmental and social sustainability.
The story began in 1966 in the Tuscan province of Lucca, which witnessed the Group become the sixth tissue player in the world and the second in Europe over a fifty-year period, with a presence spanning 13 different countries – Italy, Spain, the United Kingdom, France, Belgium, Germany, Sweden, Poland, Hungary, Greece, Romania, Turkey and the United States – and over 5,500 employees.
This major achievement is thanks to the Group's strategic vision, which sees values such as transparency, innovation and environmental and social sustainability as vital leverage to achieve responsible growth, whereby business development and product and process innovation have merged with environmental concern and a focus on territories and trading partners.
Riccardo Balducci about Sofidel 
"For Sofidel, transparency has been a strategic approach for 50 years, not just in its relations with the end consumer, but also in its relationship with other stakeholders, in order to build long-lasting partnerships based on mutual trust and collaboration.
This is a powerful tool for development and competitive growth," stated Riccardo Balducci, Corporate Environmental Manager of the Sofidel Group. Indeed, it is this approach that is open to collaboration which enabled the establishment of a relationship with the WWF, in 2008 propelling the Group to join the Climate Savers programme, which seeks to transform businesses into leaders of the low-carbon economy.
The first company in Italy to join the programme, and the first in the world in the tissue paper industry, Sofidel has to date reduced its direct CO2 atmospheric emissions by 17.8% – compared with the 2009 base values per ton of tissue paper produced – thanks to investments in energy efficiency, to the use of cogeneration plants and to the use of renewable energy sources. What's more, it sources 99.97% of its total cellulose requirements from certified and controlled sources (FSC, PEFC, SFI).