Kruger Products' Gatineau plant received ISO 50001 certificate for Energy Management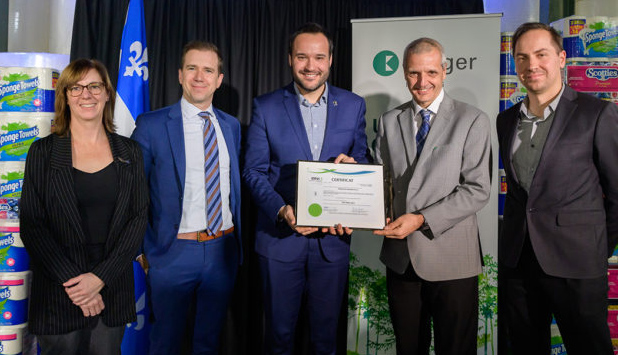 Kruger Products' Gatineau plant was certified ISO 50001 for Energy Management. This makes Kruger Products L.P. the first company to receive this certification from the Bureau de normalisation du Québec (BNQ).
"With the ISO 50001-based energy management system, we can continuously monitor our energy intensity, maintain the energy savings achieved and continually improve our energy performance. We now have a structured system in place that involves all of the plant's Operating teams that are working towards a common goal: to continuously improve our environmental performance," said Daniel Morneau, General Manager, Kruger Products' Gatineau plant.
Kruger Products is Canada's leading manufacturer and distributor of quality tissue products for household, industrial and commercial use. Its Gatineau Plant has significantly improved its environmental performance since 2009, by reducing its energy intensity by 25%.