UK recycling at tipping point
Leading British recycler calls on government to prioritise immediate action as recycling gap threatens to impact UK homes.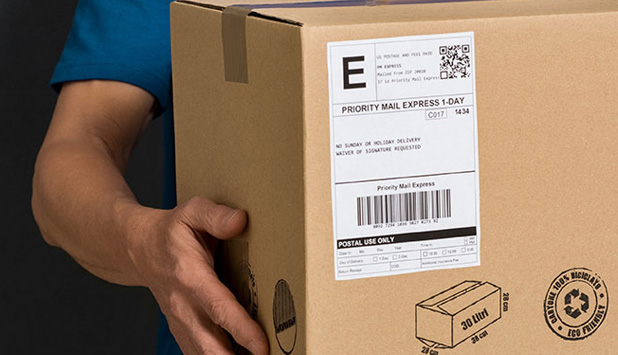 DS Smith has published new research, in conjunction with Central Saint Martins, University of the Arts London, showing that the UK will fall short of its 2035 recycling targets by more than a decade.
The Tipping Point report outlines new consumer behaviours which are compounding the recycling challenges the UK is facing, including the rapid adoption of e-commerce and therefore the exponential growth in the delivery of packages. The UK is now the third largest B2C e-commerce market in the world, with around 18% of all retail sales in the UK now made online. The reality is that 1.9 billion parcels – and the corresponding required packaging – are currently delivered directly to doors across the UK annually.  Within 10 years the number of parcels will have grown by over 50%.
However, the recycling infrastructure was designed in a pre-e-commerce era and official figures today expose a creaking recycling infrastructure that is nearing overload. The increase in packaging materials is not being accounted for within the current system, with recently released ONS figures showing that recycling rates for paper and cardboard packaging which is recovered or recycled, has fallen by 3.5% year-on-year. Moreover, the UK currently sits 16thamong developed nations in terms of its overall recycling figures.
This is further exacerbated by a chronic under-investment in the UK's waste management system over the past decade (down 10%). The total amount spent has dropped from £630 million in 2013-14 to £569 million in 2016-17. This has led to lower recycling rates in 173 of the 350 councils in England in 2016-17, compared to 2011-12. This lack of investment is coupled with no new policy to tackle this increasingly important issue.
Jochen Behr, Head of Recycling at DS Smith, said: "The Tipping Point report makes for uncomfortable reading and our research demonstrates just how close our bins are to overflowing. We see a system that doesn't consider the volume of today's recycling, infrastructure which could be close to breakdown and a number of local authorities looking to adopt the cheapest waste treatment rather than improving the quality of collected dry recyclables. It creates a compelling case for joined-up, systemic change on how the UK deals with waste and recyclables."
With up to 300 different council recycling systems across England, it's easy to see why the nation is close to the recycling tipping point. The lack of consistency, recycling labelling confusion, and the throw-away single-use culture in cities are some of the key triggers leading to the low rate.
To further compound the situation, the report provides new insight on consumer attitudes towards recycling which point towards the need to tackle consumer confusion and scepticism. A YouGov poll commissioned by DS Smith reveals:
Nearly half (49%) of UK adults admitted they 'could do more' recycling than they do currently.
Only 18% of UK adults surveyed say they are very well informed about what they can recycle in their street.
When asked which schemes 'would be most likely' to encourage UK adults to recycle more, a third (34%) cited if there was clearer labelling on products and packaging.
The research showed that 41% of adults think that on average 25% of waste produced in residential households across the UK is recycled.
More than a third (37%) said they feared the materials they recycle is likely to end up in landfill or incineration sites.
Behr added, "It is particularly disappointing that in the year since Blue Planet 2, a moment that has awoken public desire to reduce waste and recycle more, the UK is set to miss both its short-term and long-term goals. This can only be further impacted by the uncertainty surrounding Brexit. Therefore, 2019 presents a golden opportunity to focus on action. By pushing forward with new legislation, creating further opportunities for industry innovation, and leveraging rising consumer enthusiasm, we can kick start a revolution to keep resources in use through recycling and reduce the amount of waste we create."
Dr Jamie Brassett, Programme Research Director, Central Saint Martins, UAL said: "Critically examining recycling, sustainability, resilience and circular economy have been important aspects of the MA Innovation Management Course since it began. This report raises critical challenges when it comes to implementing a pathway towards efficient recycling and waste management systems."