The Finnish forest industry in January-March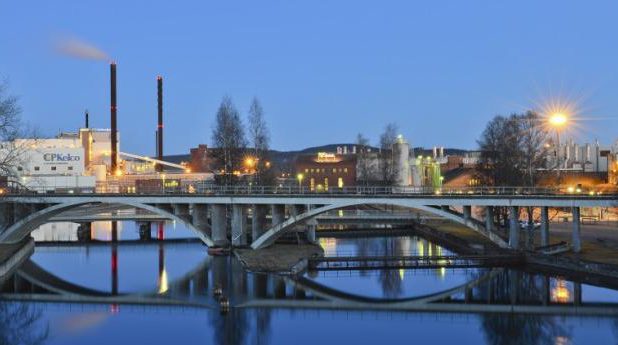 Demand for forest industry products varied by sector. Paperboard production volumes remained high while the paper market situation continued to be challenging. The competitiveness of the Finnish forest industry is influenced by the domestic cost level and a predictable operating environment.
"The competitiveness of Finland's export industries must be strengthened with sound decisions. Industry must not be burdened with additional taxes or fees," says Timo Jaatinen, Director General of the Finnish Forest Industries Federation.
"Our competitiveness is eroded and it must be improved to at least match the levels seen in competitor countries. For the bioeconomy to move forward timber availability must be guaranteed and infrastructure must be in good shape. Investments into research and development work are also essential," Mr Jaatinen says.
In January-February, forest industry products accounted for 22.8 per cent of Finland's total exports. The industry plays a significant role in the country's trade balance.
Demand for packaging materials on the increase
In the first quarter of the year, paper and paperboard production volumes in Finland totalled 2.7 million tonnes, which is 1.4 per cent more than in the corresponding period in 2014.
Printing and writing paper production in Finland totalled almost 1.6 million tonnes, which is 0.6 per cent more than in January-March 2014. The printing and writing paper market situation is challenging and prices are low.
Meanwhile, due to the growing packaging materials market, first-quarter production of paperboard used for packaging increased by 5.5 per cent compared to the year-ago period.
Pulp production in Finland in the first quarter of this year totalled 1.8 million tonnes, which corresponds to the production volumes seen in January-March 2014.
Production of sawn softwood in the first quarter totalled almost 2.6 million cubic metres, which represents a drop of 5 per cent compared to the corresponding period in 2014. Export prices have also dropped from levels seen last year, which weakens sawmills' competitiveness.
Plywood exports in January-February 2015 amounted to approximately 170,000 cubic metres, which is equivalent to exports in the year-ago period. The value of plywood exports was 2.5 per cent higher than in January-February 2014.
Forest industry plans investments worth billions of euro
The forest industry is planning or preparing investments in Finland valued at approximately EUR 1.7 billion. This spring, the forest industry has announced new major investments as well as progress in investment projects.
Kotkamills announced it will convert a paper machine to produce packaging board. The investment is valued at EUR 100 million.
Stora Enso announced it will invest EUR 43 million in a production line for wooden building elements in Varkaus.
At the beginning of the year, UPM started commercial production of wood-based, renewable diesel at its biorefinery in Lappeenranta.
Metsä Group announced it has decided to build a bio-product mill. The bio-product mill investment is valued at about EUR 1.2 billion, and the mill is expected to be completed in the third quarter of 2017.