Stora Enso reports on trends for online packaging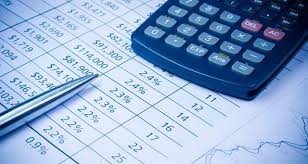 Stora Enso has published a report on trends for online packaging. The main conclusion in Stora Enso's Viewpoint report is that strategic packaging designs and sustainable materials can significantly increase margins for online retailers.
Key findings in the Viewpoint report include:
• Potential for Online Grocery segment to double EBIT through strategic packaging designs.
• Potential for Personal Care online retailers to increase EBIT by as much as 50 % through strategic packaging designs.
"The retailers that excel in packaging in the online channels will probably see highest growth in the coming years," says Gilles van Nieuwenhuyzen, Executive Vice President at Stora Enso Packaging Solutions Division. "We foresee that customers and partners that utilise the full potential of online packaging will be able to achieve significant profit improvements."
Some concrete opportunities reviewed in the Viewpoint report include: increasing customer loyalty, supporting customer sustainability agenda, and reducing transportation volumes. In grocery online retail, the report highlights the potential to make 'pick & pack' more effective, reduce damaged goods in last-mile-deliveries, and optimise packaging material use to impact EBIT level.
"Developing optimised packaging solutions can clearly have a positive effect on sales, costs and above all consumer loyalty, three important parameters for profitability for retailers going online," says Björn Thunström, Vice President Marketing & Customer Loyalty at Stora Enso Packaging Solutions.
Furthermore, the Viewpoint report emphasizes some visible macro trends; the power of the consumer is increasing to new heights, business models are innovated to capture opportunities, and the availability of technology is increasing as costs reduce to use new technology. In addition the report concludes that sustainable packaging solutions can enable brand owners to gain from those trends as a competitive advantage.