Stora Enso inaugurates its new polyethylene coating plant at Beihai Mill in China
Around 170 guests attended the official inauguration of the new polyethylene (PE) coating plant at the consumer board mill in Beihai, China.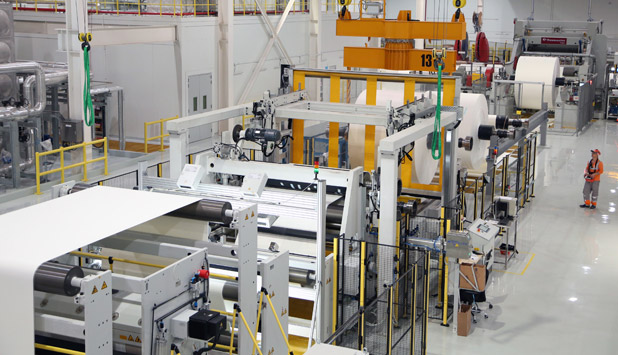 Stora Enso has invested EUR 31 million in the PE coating plant, following its establishment in the Guangxi region in China as a response to increasing demand on the market.
The plant has an annual capacity of 80000 tonnes of PE coated products. PE coated board is suitable for products that require barrier against moisture, such as paper cups and food service packaging.
"We are delighted to announce the official opening of the PE coating line at the Stora Enso consumer board mill in Beihai, China. This is yet another important milestone to support our customers in meeting growing consumer demand for high-quality, safe and renewable consumer board packaging in China and the Asia Pacific region," says Karl-Henrik Sundström, CEO of Stora Enso.
The PE coating plant will enhance Stora Enso's strategy for profitable growth as well as the company's competitiveness by enabling short lead-times and full quality control for PE coated prime Food Service Board (FSB). It will also further enhance Stora Enso's transformation into a global renewable materials growth company.