Progroup builds a new corrugated sheet board plant in Eisfeld, Germany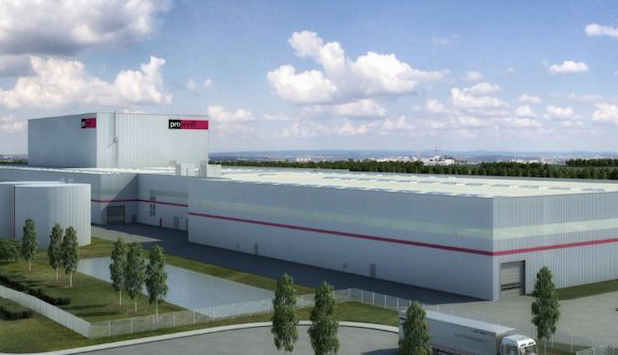 Prowell, a company belonging to Progroup AG based in Landau, is expanding with another corrugated sheet board plant in Germany. In order to be able to successfully cater for the continuing growth in the market and customer demands for reliable deliveries and quality products, what is now the eleventh corrugated sheet board plant is being constructed in Eisfeld/Thuringia.
Thanks to this new, state-of-the-art production site with an annual capacity of 140,000 tonnes of corrugated sheet board, Progroup's total capacity will increase to 1.5 million tonnes. The total level of investment for the project is around Euro 50 million. Operating in four shifts, the plant will create a total of 52 new jobs and three apprenticeships.
It was only at the start of August that Progroup broke the ground to herald the start of the project for another paper factory with a total investment of Euro 375 million. The eleven corrugated sheet board plants that will exist in the future in Germany, France, the Czech Republic, Poland, Great Britain and Italy will process 85% of the containerboard manufactured in the company's own paper factories.
The new corrugated sheet board plant is being constructed on a plot of land covering around 87,000 square metres in Eisfeld (Thuringia). Production is scheduled to start in the 4Q 2019. The plant will be equipped with the same technical innovations that will already have been deployed from November 2018 at the new corrugated sheet board mega plant in Ellesmere Port (Great Britain). Progroup is a leading manufacturer of corrugated board in Europe.