New coating and lacquering line at Leitza mill
Lecta increases the production capacity of its Metalvac range of metallized papers.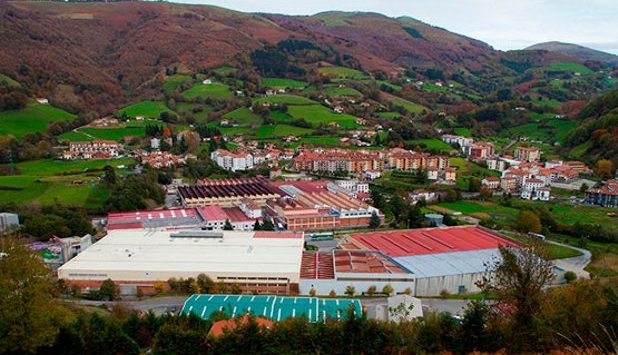 In accordance with Lecta's strategic plan, a new coating and lacquering line made by the Swiss manufacturer Polytype was put into operation at the Leitza mill.
In the manufacture of metallized papers, it is necessary to apply specific coatings to ensure paper quality: first a proper fixing of the aluminum on the paper and then optimum printability of the metallized coat. The new coating and lacquering machine incorporates the latest technical developments in the application of these coatings to guarantee the highest quality.
The new machine has a width of 2,450 mm and a speed of 800 m/min. This will allow for increasing the production capacity of metallized papers at the Leitza mill from 25,000 to 40,000 tons as well as expanding the current range due to the technical advances that the machine embodies.
Its implementation has been accompanied by other improvements at the Leitza mill aimed at optimizing the production process of metallized paper, including enlargement of existing spaces for raw materials, intermediate product and finished product stock.
This results in better customer service, reaffirming, in addition, Lecta's commitment to the most cutting edge technology and a high degree of specialization.
Metalvac is Lecta's high-vacuum, 100% recyclable metallized paper designed for the production of labels, inner liners, wrapping paper and flexible packaging. Its gloss and finish offer excellent printing results.