Atlantic Packaging and Canada Fibers strengthen alliance to enhance sustainable packaging solutions
The broadening strategic alliance will help to facilitate enhanced recovery of used corrugated materials for Atlantic Packaging Products's corrugated paper mills, as well as enable accelerating growth of Canada Fibers.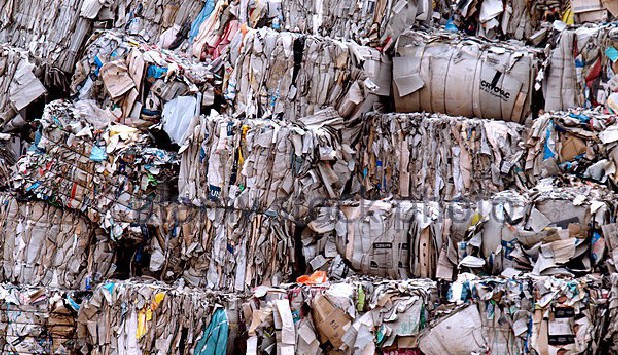 Atlantic Packaging Products is a leading integrated manufacturer of environmentally-friendly corrugated solutions. Canada Fibers is the largest operator of material recovery facilities in the Province of Ontario, with the capability of collecting mixed materials and recycling plastic and wood into value-added products.
"Our corrugated packaging customers are increasingly looking for integrated sustainable packaging solutions, involving collection and processing of their used corrugated into new boxes. Canada Fibers is ideally positioned to provide these services and enhance the closed-loop sustainable solutions we provide," commented Irving Granovsky, whose family founded Atlantic Packaging Products.
Joe Miranda, Founder and Chairman of Canada Fibers added that Canada Fibers along with its affiliate Urban Resource Group Inc. provide "direct, integrated, sustainable solutions through extensive collection, logistics, sorting and information reporting capabilities to a marketplace that is increasingly conscious of its environmental footprint."
The strengthened alliance between Atlantic Packaging Products and Canada Fibers emerges at a time when consumers, legislators, packaged goods manufacturers and retailers are all endeavoring to increase upcycling of valuable resources. Leading packaged goods manufacturers and retailers alike are publicly establishing aggressive waste diversion goals. In response, Atlantic Packaging Products and Canada Fibers are now establishing integrated programs to assist customers to achieve these goals.
Both Atlantic Packaging Products and Canada Fibers will continue to operate independently in order to rapidly respond to their respective customers' needs, but will work together to provide creative solutions where increased value can be provided to customers. Mark Badger of Canada Fibers concluded that Atlantic Packaging Products and Canada Fibers are "simply facilitating a highly visible circular economy for customers who are dedicated to having a measurable impact on the environment."