Arsen Kitch to succeed Linda Massman as CEO of Clearwater Paper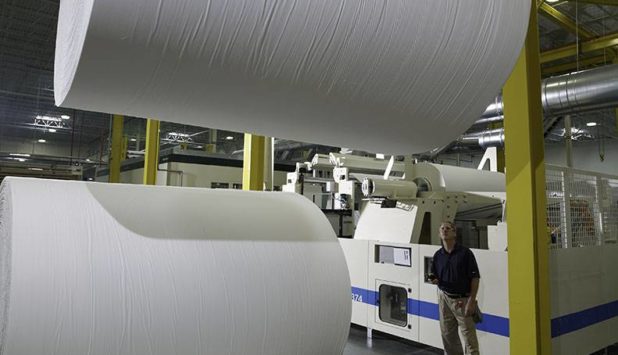 Clearwater Paper Corporation announced that its board of directors has unanimously elected Arsen S. Kitch, the company's senior vice president and general manager of its consumer products division, as its next chief executive officer, effective April 1, 2020. Upon becoming CEO, Mr. Kitch will be appointed to the board.
Mr. Arsen S. Kitch will succeed Linda K. Massman, who has informed the board of her decision to retire from Clearwater Paper after serving in the CEO position since January 2013. She previously served as the company's president and chief operating officer from 2011 to 2013 and as chief financial officer from 2008 to 2011. In addition, the company announced that Alexander Toeldte will transition from chair to independent executive chair of the board, effective March 1, 2020, to ensure an effective leadership transition.
Alexander Toeldte, chair of the board, said, "Arsen has contributed greatly to our company with his strategic acumen and strong leadership skills. After careful consideration, the board is proud to select a candidate who deeply understands our businesses. Arsen is well-positioned to lead our company and enhance shareholder value, given his knowledge of our industry as well as his operations, finance and corporate development experience. The board looks forward to working with Arsen and the leadership team to ensure a seamless transition for our company and stakeholders."
Mr. Kitch stated, "I am honored to succeed Linda as the company's next CEO and I am excited about the opportunity to lead our company forward. Today, Clearwater Paper has a healthy business and a strong team focused on driving results and building on our recent momentum of solid operational results. I look forward to working with the board and management, and all of our team members, to advance our strategy, create a stronger company for our customers and employees, and deliver value for our shareholders."
"We are sincerely grateful to Linda for her leadership and many contributions to Clearwater Paper over the last 11 years. She was one of the founding leaders of the company. As CEO she has led it to greater operational capabilities, as well as prepared it to generate greater cash flow and to de-lever the balance sheet. On behalf of the board, I thank Linda for her many years of service, and wish her all the best in the future," added Mr. Toeldte.
Ms. Massman said, "It has been a great privilege to lead Clearwater Paper, and I am proud of what we have accomplished. With the support of our hard-working and dedicated team, we have positioned our operational infrastructure to meet changing market demands. I am confident that Clearwater Paper will achieve continued success under Arsen's leadership."
The company has initiated a comprehensive search process to identify and evaluate potential candidates to be the company's next general manager of its consumer products division.
About Arsen S. Kitch
Mr. Kitch has served as senior vice president and general manager of Clearwater Paper's consumer products business since 2018. Prior to that, he served as vice president of finance and vice president of financial planning and analysis since joining the company in 2013. Before Clearwater Paper, Mr. Kitch was a finance director at Nestlé USA and previously was at KKR Capstone and Frito Lay. He received an MBA from Stanford Graduate School of Business and a Bachelor of Business Administration from the University of California, Berkeley.