ANDRITZ receives order to supply a PrimeDry Steel Yankee as well as air and energy systems to Kartogroup in Spain
Start-up is scheduled for the summer of 2021.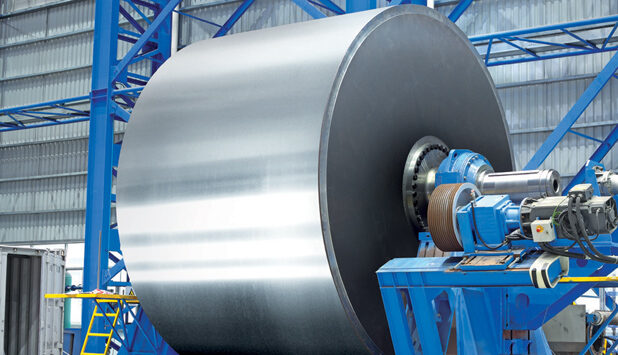 ANDRITZ Novimpianti, a member of the international ANDRITZ GROUP, has received an order from Kartogroup España S.L., a member of the COMINTER GROUP, to supply a PrimeDry Steel Yankee as well as air and energy systems for their Burriana mill, Spain.
The turnkey order includes a steel Yankee with steam and condensate system for the PM2 tissue machine as well as two dust removal systems for PM2 and PM4. ANDRITZ Novimpianti will provide the complete project management, commissioning and start-up for all these key components.
The ANDRITZ steel Yankee will have a diameter of 14 ft. and shell length of 3 m. This high-performance drying cylinder has an evaporation rate that is 10-15% higher than that of cast iron models, which results in 8-10% better machine performance. With diameters of up to 26 ft. and shell lengths up to 7.4 m, ANDRITZ is the market and technology leader for large steel Yankees. Worldwide, ANDRITZ has sold more than 80 PrimeDry Steel Yankees, more than 30 of which are in the large size range (> 18 ft. diam. and > 6 m shell length), amongst them the world's largest steel Yankee in operation for tissue.
The PrimeDry SC steam and condensate system for Kartogroup's PM2 regulates the steam supply, distributes the steam properly inside the Yankee, removes the condensate, and controls reuse of the condensate and blow-through steam.
The multi-box PrimeDustEXT dust removal systems for dust control at PM2 and PM4 do not interfere with the sheet or impede access to the machine. In addition, the design of the boxes prevents plugging and ensures constant suction for efficient dust removal.
ANDRITZ Novimpianti, which has been part of the ANDRITZ GROUP since 2018 and is located in Lucca, Italy, is one of the leading suppliers of drying and ventilation equipment for all kinds of paper machines. Over the past 35 years, Novimpianti has installed around 700 air and energy systems in more than 50 countries. Luca Linari, Managing Director of ANDRITZ Novimpianti, comments: "This is the first steel Yankee order we have conducted. We're very proud as this order confirms that we are on the right track: from a drying specialist to a complete line provider together with the tissue experts from the ANDRITZ headquarters in Austria."