AF&PA elects New Chair. GEC Packaging Technologies' John Rooney named Board Chair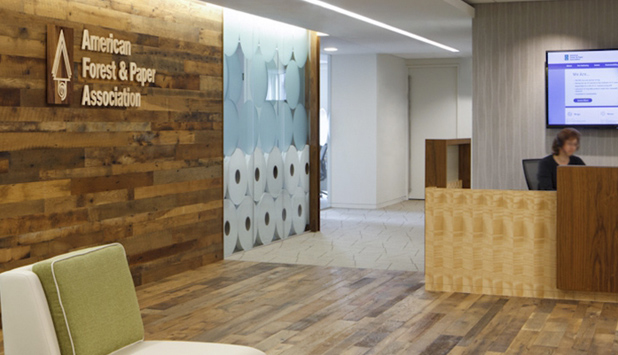 The American Forest & Paper Association (AF&PA) announced the election of GEC Packaging Technologies Chief Executive Officer (CEO) John Rooney as the new AF&PA Board Chair and released its 2018 slate of AF&PA Board officers. Paper and wood product industry leaders participated in the association's Winter Board of Directors Meeting in Washington on Jan. 25.
"The American Forest & Paper Association Board brings a wide range of industry expertise to the table, and I am privileged to lead our members in advancing key advocacy priorities for the coming year," said John Rooney.
"Free and fair trade policies, transportation efficiency measures, safeguards for citizens to choose paper-based options for essential federal government communications and deeper regulatory reform rank high on our agenda. We will pursue these priorities in a continuing mission to help our companies grow the economy and create American manufacturing jobs today and for generations to come."
Rooney has been Chief Executive Officer (CEO) of GEC Packaging Technologies (Graham Packaging, Evergreen Packaging, and Closure Systems International) at Reynolds Group Holdings Ltd. since November 2015. He served as CEO of Evergreen Packaging Inc. since May 2011. Starting in 1991, Rooney worked in a variety of multi-discipline leadership roles with International Paper and Evergreen Packaging, including plant management, international marketing, technology, planning, logistics and as general manager of a global capital equipment business. He served as first vice chair of the AF&PA Board in 2017 and second vice chair in 2016 after first joining in the board in 2011.
AF&PA President and CEO Donna Harman said, "With John Rooney's leadership, we will tell our industry's compelling story and represent its needs to the administration, Congress and decision makers at the federal and state levels. As one of the largest manufacturing sectors in the nation, our companies are eager innovate, invest and compete at home and around the globe. Together, we will pursue forward-thinking public policy that supports our ability to thrive and produce the essential paper and wood products that make everyday life easier."
Also elected officers are Peter Watson, Greif, Inc. President & CEO (first vice chair), and Mark Sutton, International Paper Company Chairman & CEO (second vice chair). Linda Massman, Clearwater Paper Corporation President and CEO, will serve as immediate past chair.
Beginning new terms as AF&PA Board members in 2018 are Christian Fischer, President & CEO, Georgia-Pacific LLC; Wren Hood, CEO, Hood Container Corporation; Donald Lewis, CEO, Global Professional Hygiene Business, Essity; Brian McPheely, Global CEO, Pratt Industries, Inc.; Jack Sanders, President & CEO, Sonoco Products Company; Robert Snyder, CEO, Twin Rivers Company; Mark Sutton, Chairman & CEO, International Paper Company and John Williams, President & CEO, Domtar.
The AF&PA Board of Directors currently consists of 24 top industry leaders who represent a broad spectrum of companies in the paper and wood products manufacturing sector.