Xerium commissions new business start-up in Turkey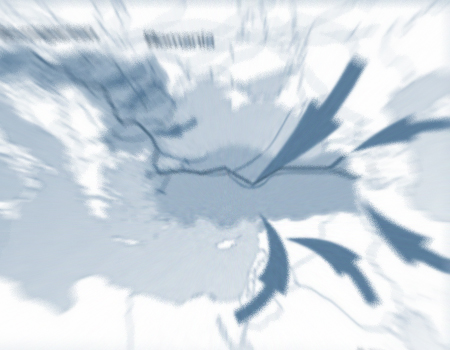 Xerium Technologies, Inc., a leading global provider of industrial consumable products and services, has commissioned its new business in Turkey. This new regional hub will serve customers in Turkey, Southeast Europe, and the Middle East including:
• all Huyck.Wangner machine clothing products for all applications – pulp, paper, nonwoven production, converting
• all Stowe Woodward roll recovering and roll services in-mill machine service and machine optimization
factory-provided equipment repair
• all sales, service, and supply chain activities
The business will be headquartered in Istanbul, Turkey and will be led by Mr. Ahmet Gureli. Mr. Gureli is the new General Manager of Xerium Turkey. Mr. Gureli is a 3rd generation industry veteran with three decades of experience and relationships in the region. Mr. Gureli and his local team will be responsible for all of Xerium's activities in the region – technology, service, sales, marketing, plant operations, and supply chain activities.
Xerium has conducted business in the region for many decades as an exporter, and has now built an indigenous supply capability. The centerpiece of the business start-up is a brand-new greenfield plant located in Corlu, Turkey. The new plant took over 2 years to design, build, equip and commission. Corlu will continue to ramp production capabilities throughout the third quarter. The facility contains state-of-the-art rolls and services machines from Europe. Xerium has transferred all of its best practices and all of its patented technology solutions to the region. The plant has state-of-the-art information systems and supply chain interfaces and is conducting business from an SAP technology platform.
For the first time ever, customers in the region will receive locally provided & locally optimized state-of-the-art rubber extrusion technology, and state-of-the-art polyurethane technology. The Corlu plant will be able to service large rolls from any industry or application. The plant has one of the largest grinding machines in this region and was built to handle rolls up to 80 metric tonnes in weight.
The commercial objective is to provide machine optimization solutions with world-class technology, short lead times, and a local cost structure. The customers in the region deserve this world-class approach and we are proud to provide it. Customers will immediately receive better prices, better lead times, better technology, and better service. This new business start-up is part of Xerium's investment strategy to realign its global business model and global factory locations to line up with growth markets in the world.
Mr. Harold Bevis, President and CEO of Xerium, made several comments regarding this entrepreneurial business start-up. "As with all new business start-ups, there are many aspects to success and it requires a great team effort over a sustained amount of time. We were able to do that and we want to recognize a few people. First, we want to thank our wonderful partners in Turkey – the Eren family and the Eren Group executives. It is difficult to start a new business in a new region, to be aware and observant of local customs, to find and hire local talent, to transfer a huge amount of machine and process technology, and to align properly with local customers. The Eren family and executives have been outstanding partners, helping us along the way from beginning to end. We are thankful for their help and partnership.
Second, we are thankful for the new employees who have joined the Xerium team. Led by Mr. Ahmet Gureli, we have hired a complete experienced team of factory-direct sales, service, and operational personnel. The Xerium team in Duren, Germany trained the operations team and helped install and transfer the company's technology and best practices. The operational startup has been led by Mr. Bernd Hahne, Global Vice President of all of Xerium's rolls and service plants.
Third, we are thankful for our customers in the region who have embraced our entrepreneurial start-up and our local business commitments and investments. The teamwork between our customers and the Turkey based team is well underway, with the mutual goal of having our customers' machines run in the best possible manner, with great lead times, and a great cost structure. The entire business start-up has been led by Mr. Dave Pretty, President of Xerium's businesses in both Europe and North America.
This new business start-up is an important part of the new business strategy being deployed at Xerium – reposition the company into growth markets. We are excited that this new business is underway selling machine clothing, performing on-machine service, and performing in-factory service. Already, the plant has performed in-factory service on a critical roll on the largest paper machine in Turkey," said Mr. Harold Bevis, President and CEO of Xerium.