XcelLine – Voith presents a new generation of paper machines
Under the name "XcelLine", Voith has improved and refined its paper machines for all paper grades. The machines from the XcelLine offer fast and easy start-up, excellent value for money, pioneering technologies, ease of use and integrated solutions.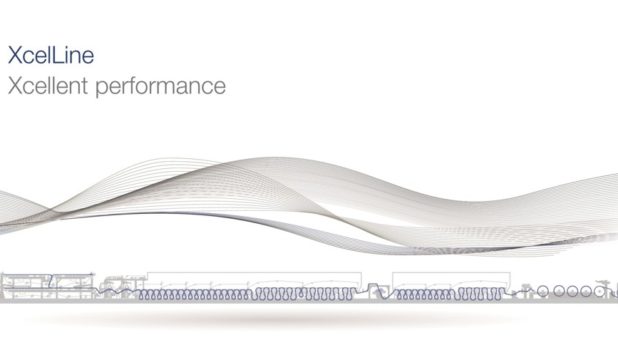 Quality and reliability have always been the outstanding hallmarks of Voith paper machines. As an experienced system vendor, partner to the paper industry and technology leader, Voith has been shaping global paper production for more than 150 years and offers the most extensive range of products and services on the market. The new generation of paper machines stands for "Xcellent Performance" and offers paper manufacturers decisive advantages: optimized individual components, combined with improved interfaces and process flows, result in a significant reduction in project and start-up times.
About the innovations of Voith 
With its product and service innovations, Voith supports paper manufacturers on their journey into the digital environment. Papermaking 4.0 harnesses ideally matched products, technologies and services to machine performance and in this way ensures more profitable paper production. As a full-line supplier with the largest range of services, components and products on the market, Voith offers paper manufacturers comprehensive expert advice and solutions from a single source. The interaction of Voith BlueLine stock preparation and the new XcelLine paper machines ensures top-class paper production especially in respect of paper quality and machine efficiency.
In recent months, successful start-ups have already been realized with XcelLine paper machines, for example with the installation of two packaging paper machines, Zoucheng PM 31 and PM 32, for Sun Paper. Just a few hours after start-up the PM 31 was producing several hundred Voith GmbH tons of marketable paper. Since then it has been running smoothly and stably at a high production level. One month later the PM 32 was also successfully commissioned.
A successful XcelLine tissue machine is the Cheng Loong TM 16 in Taiwan. It is particularly energy-efficient, as the Yankee dryer hood is heated with steam instead of gas, while the combination with the NipcoFlex T shoe press reduces running costs. With an operating speed of 2,001 m/min the TM 16 is regarded as the world's fastest tissue machine with steam-heated Yankee dryer hood.