Valmet to supply paper machine modifications to Laakirchen Papier
Valmet will supply paper machine modifications and a new winder to Laakirchen Papier AG in Austria. Laakirchen Papier will convert its paper machine 10 (PM 10) to produce lightweight containerboard. .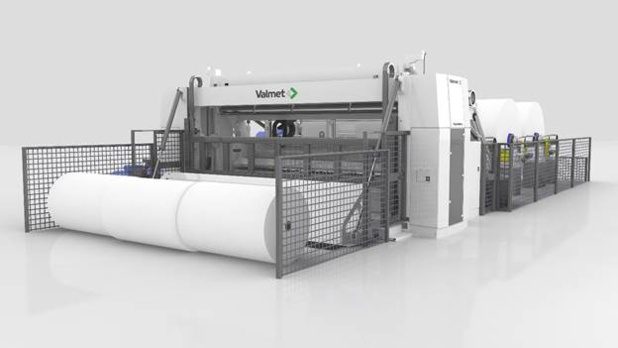 Currently PM 10 is producing publication paper. The start-up of the paper machine and the winder is scheduled for the autumn of 2017.
The order is included in Valmet's third quarter 2016 orders received. The value of an order of this type is typically EUR 5-10 million.
"With this investment, the product range of Laakirchen Papier will be widened into a growing market sector. Valmet's technology and vast reference list of high speed containerboard winders convinced us," comment project manager Johann Stadlmayr and production manager Jan Reibert from Laakirchen Papier.
Technical details about the delivery
Valmet's delivery includes a press section upgrade, relocation and modification of the existing reel and one OptiWin Drum two-drum winder. The winder is equipped with Dual Unwind, which is Valmet's new two-unwind system. This new feature makes it possible to change the parent roll in only one minute.
"Grade conversion projects include a production change from two winders to one high capacity winder to increase mill's automation level. This the case in Laakirchen PM10. A Valmet high capacity winder with two-unwind will do the demanding job," says Kenneth Åkerlund, Product Manager, Winders and Reels from Valmet.
The 7,500 mm wide (reel) PM 10 will produce containerboard products with a basis weight range of 70 g/m2 upwards. After the full extension, the annual production of PM 10 will reach 450,000 tonnes.