Toscotec-supplied MODULO-PLUS tissue machine starts up at Liuzhou Liangmianzhen Paper Product mill in China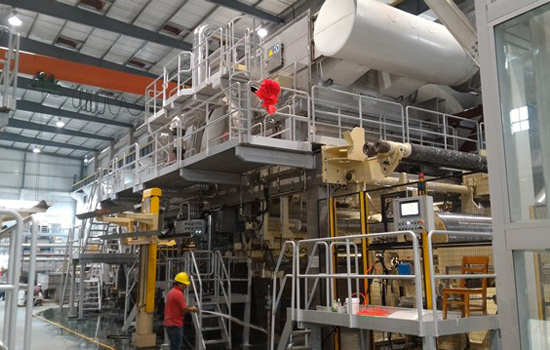 Liuzhou Liangmianzhen Paper Product Co., Ltd. has started up the first of two MODULO-PLUS ES tissue lines supplied by Toscotec at its mill in Liuzhou, Guangxi.
In the next couple of weeks the start-up of the second tissue line and of the TT WIND-M high-speed slitter rewinder will follow suit.
This is the first imported tissue machine to come on stream at Liangmianzhen Paper Product mill, one of Liangmenzhen Group's subsidiaries, and thanks to the strong partnership between Toscotec and the Chinese producer, start-up was successfully achieved according to schedule.
This first new line alone will increase the company's tissue production by 21k t/y.
Toscotec's scope of supply included a MODULO-PLUS ES machine, designed for a speed of 1500 m/min, featuring TT SYD-15FT (4572mm) and double press configuration, Milltech's steam-heated hood, stock preparation equipment, electrical and control systems, spare parts for the entire plant and a full service package.
The significant advantage of Toscotec's technology has been proved to be its cutting-edge Energy Saving drying package: Toscotec's TT DOES (Drying Optimization for Energy Saving) ensures the lowest energy consumption,
with the highest machine performances. Its reliance on steam, as the sole drying energy source, perfectly meets the twofold objective of Chinese producers to profit from the most accessible and cost-effective energy source and achieve maximum production of high-quality tissue.