Tembec suspends operations at its three Quebec sawmills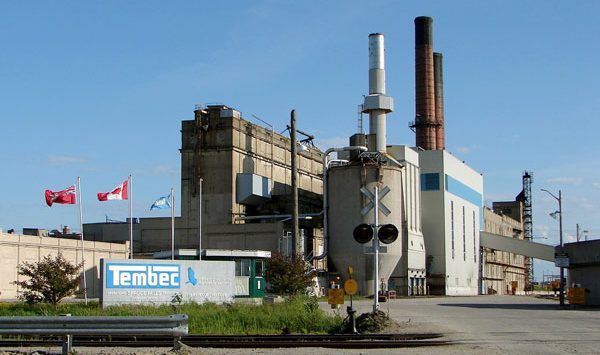 Tembec must suspend operations at its three sawmills due to the high cost of wood supply in the Abitibi-Témiscamingue region, which makes its sawmills uncompetitive given the persistent weak market prices for lumber in North America. This represents 360 direct jobs at Tembec that are being affected by the new provincial forestry regime implemented in April 2013.
"Tembec has already expressed its concerns, on many occasions, to the Québec Government regarding wood costs at its sawmills in Abitibi-Témiscamingue," said James Lopez, President and Chief Executive Officer. "Unfortunately, these costs have increased more than 20%. We hope that the Premier of Québec, Mr. Philippe Couillard, will have the determination to act quickly, as he promised during his swearing-in speech of his Cabinet on April 23, 2014," added Mr. Lopez.
Tembec is still trying to obtain from the Québec Ministry of Forests, Wildlife and Parks an additional annual volume of some 300,000 m³ of softwood to ensure the long-term operations of its three Abitibi-Témiscamingue sawmills.
As of May 25, Tembec's La Sarre, Senneterre and Béarn sawmills will suspend operations for a period of two weeks, removing approximately 12 million board feet of production. Further downtime may be required if conditions do not improve.