Swedes most positive about new products from forest resources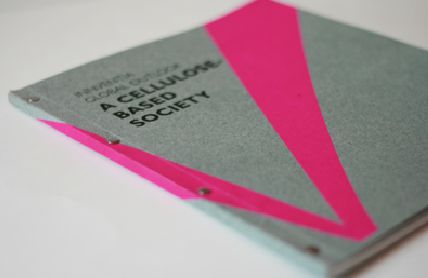 In an international comparison, Swedes stand out as the most positive about a more cellulose-based society, a transition that is necessary for a sustainable future.
From an international perspective, however, this development appears to provoke strongly polarized reactions. The view of the forest and its role in our society touches us, and awakens strong feelings around the world. This is revealed in the report Innventia is presenting today. In the report, 2,500 consumers from five countries have had their say on how best to arrive at a more sustainable and circular society.
In the report "A Cellulose-Based Society", Innventia focuses on the conditions for a vital social transformation – from a fossil-based and linear society to a biobased and circular society. In cooperation with Kairos Future, 2,500 consumers from Sweden, the United States, China, Germany and Brazil were asked about their thoughts and attitudes to sustainability, the environment, materials and impact.
Overall, there is a huge desire among consumers to shop in an environmentally responsible way. And it is through their consumption and lifestyle choices that people see the best opportunity for directly impacting on the development. Another view that unites all countries is that "creating more effective material recycling systems" is highlighted as by far the best measure for making the world more sustainable; this is in competition with eleven other measures such as "Tax CO2 emissions harder", "Invest in new energy sources", "Ban environmentally harmful substances in products" or "Tax travel and transportation harder".
Birgitta Sundblad about the applications of cellulose
"At Innventia, we are working for a biobased, circular economy based on materials from the forest," explains Birgitta Sundblad, President of Innventia. "Cellulose has a number of applications, from paper and packaging to modern materials in our buildings and cities. When the natural building block of cellulose is used in the service of people, things start to get really interesting: cosmetics, food, clothing and medicines are just some of the opportunities we see. This is what we call A Cellulose-Based Society."
A future in which the forest becomes a more important resource in the manufacture of materials and products seems to be strongly polarizing. The view of the forest and its role in our communities touches us, and awakens strong feelings, and the differences between countries are huge. In Sweden, a large majority are positive about such a development. Even in the USA, positive reactions are in the majority, but in Germany, Brazil and China about half of those surveyed are more critical and concerned about what a move towards a more cellulose-based society would mean.
"The industry is facing a significant communicative challenge," says Birgitta. "Consumers want to understand the significance of the bioeconomy and do the right thing, but those of us who develop and produce new biobased solutions need to get better at both explaining how they affect the planet and communicating the sustainability aspects."
"The consumer survey clearly shows that we are aware that our lifestyle is affecting the planet. But we are unsure about what exactly we should do about it. The survey and trends show overall that the really successful brands and organisations will be those with the ability to actually demonstrate ground-breaking ideas and concepts in reality for consumers. The attitude to what is possible and desirable will then change. We call this the Demonstration Economy and understanding this is the key to social transformation," says Marco Lucisano, Innventia.