Recard: second machine for Tunisia's Azur Papier
A growing, strengthened relationship between Recard and Azur Papier, the company belonging to the group Lilas SAH that once again chose the Lucca company to enhance its production capacity.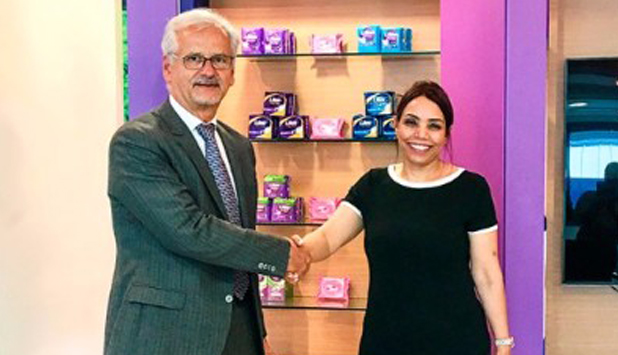 The supply entails a turnkey plant, with two virgin fiber stock preparation lines, a feeding unit, two rewinders and ancillary equipment, and is earmarked for the Zriba facility, 60 km south of Tunis, with start-up scheduled by the end of 2018.
PM2 will have a production capacity of 115 tpd, a working speed of 1800 m/min and a net sheet width of 2750 mm. The new plant can run using the two stock prep lines and the Kadant deinking system currently feeding PM1, the first Recard machine supplied, running at 1500 m/min and producing 80 tpd.
"And it was actually the results obtained with PM1 together with the efficient assistance service and the optimal inter-personal relationship with Recard", underscores Jalila Mezni, President, CEO and majority shareholder of Lilas SAH – featured by "Forbes" in 2015 among the one-hundred most influential women in the Arab world – "that naturally led us to choose the company again for PM2. Recard's corporate dimensions are a guarantee and a certainty that we will be considered special customers and not merely a number."
Created in 2009, Azur Papier began producing in 2013. Before the supply of PM1, its activity was exclusively focused on converting. Thanks to the trust placed in Recard, it decided to also move into the realm of production with a view towards strengthening the group's independence as far as tissue supply is concerned.