Pöyry awarded detailed design assignment for major rebuild of a paper machine for Sappi North America
The rebuild will impact nearly every component of the machine from pulp makedown to finishing and shipping.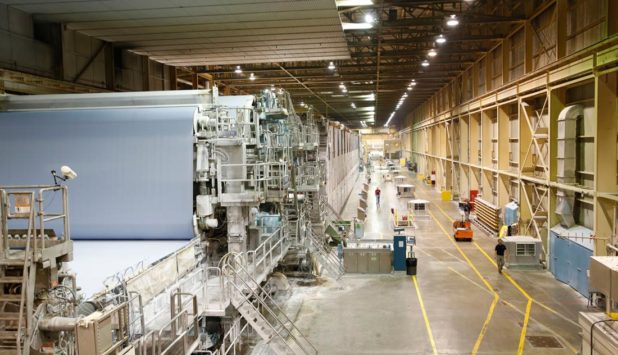 Sappi has awarded Pöyry the detailed design for the rebuild of its No. 1 Paper Machine at its Somerset paper manufacturing facility in Skowhegan, Maine, USA.
The $165MM USD capital project will expand Sappi North America's manufacturing capabilities and flexibility to include a variety of consumer packaging grades. The investment of its No. 1 paper machine will maintain Sappi's leadership position in the graphic paper market, increasing annual production capacity at this mill to nearly one million tons per year.
"Somerset's existing world class infrastructure, together with its talented workforce and access to high quality fiber, makes the mill an excellent and obvious choice for this investment," said Mark Gardner, President and CEO of Sappi North America.  "By tapping into Pöyry's expertise on this important project, we are increasing our flexibility and expanding the paper mill's capability and capacity, ensuring that we continue to make superior products for years to come."
The planned project at the Somerset Mill in Maine is expected to come online early in 2018.
"This is an important project, as well as a key significant new reference project for conversion to paper-based packaging and graphic paper production.  It is the result of a long-lasting key client relationship, and builds on our experience gained from over ten other recent conversion projects implemented by Pöyry," says Michael Hooyman, Managing Director of Pöyry's Appleton-based operation.
The value of the order has not been disclosed. The order stock will be recognised within the Regional Operations order stock in Q1/2017.