Maximizing the power of paper: Digital testing solutions from emtec Electronic at the MIAC 2022
Germany's emtec Electronic GmbH will present its product palette of specialized measuring and testing equipment, each designed to optimize product quality while saving time and resources, at the MIAC in Lucca, Italy from October 12-14, 2022.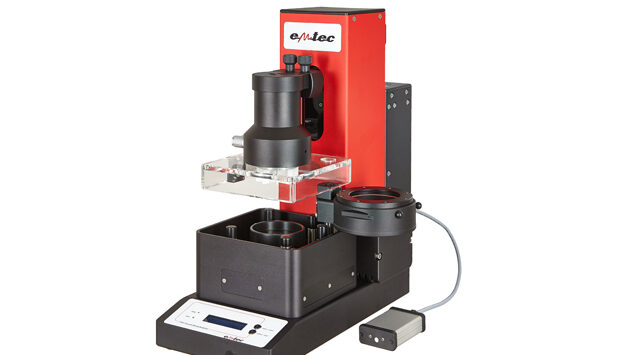 Whether a paper product is particularly tear-resistant, absorbent, water-proof or soft: Its properties are a result of intentional measures taken in the wet-end or during conversion. Knowing the right quantity of additives needed to achieve the desired effect saves resources and helps attain optimum product quality.
Technologies that help paper mill technicians and tissue converters maximize their ROIs continues to be an important topic for the industry and one of the focal points for the MIAC 2022 Exhibition in Lucca. During the three-day event, visitors can meet the leading international companies of the paper industry sector under one roof, gain valuable insights into new trends and breakthrough processes, and get a full overview of the technology and equipment available.
The German-based device manufacturer emtec Electronic GmbH will also be on-site once again to present its product palette geared toward the paper industry. The family-owned company has been serving the pulp, paper, tissue and board industry for 27 years and has an inventory of 13 proprietary devices under its belt — some of which were developed together with domestic or international partners — including:
The ACA Ash Content Analyzer, which quickly and non-destructively measures the total mineral filler content and the percentage of the individual mineral fillers in paper and board.
The FPO Fiber Potential Analyzer Online, which accurately and automatically determines the zeta potential of fibers (surface charge) in paper and board machines.
The TSA Tissue Softness Analyzer, which has become an industrial standard for measuring tissue paper softness and was recently reviewed in a TAPPI Technical Information Paper (TIP).
The CAS touch! Charge Analyzing System and the FPA touch! Fiber Potential Analyzer — two easily portable devices, best used in tandem, to measure the charge conditions and determine the cationic demand of the pulp and zeta potential of the fibers in the wet-end.
The EST emtec Surface & Sizing Tester, which helps to predict the gluability, printability and coatability of paper and board by measuring the converting-relevant parameters surface sizing (hydrophobia) and surface porosity (pore structure).
The PDA Penetration Dynamics Analyzer, which is equivalent to the EST device, but as modular system it enables measurements with highly viscous process liquids.
Visitors to the MIAC in Lucca are invited to stop by Booth No. 160 and chat with emtec Area Sales Manager Philipp Sievers about optimizing paper processing with the innovative digital devices. Live demonstrations of the devices are also available at any time during the event.