Lucart and A.Celli paper's customer service team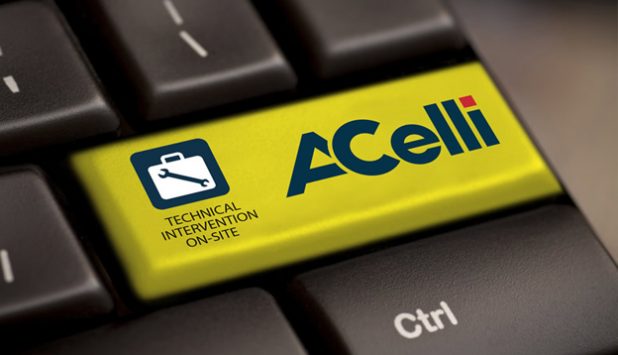 Lucart: satisfaction at the Avigliano paper mill thanks to the professionalism of A.Celli Paper's Customer Service.
In June 2015 A.Celli Paper concluded negotiations with Lucart Group to upgrade an unwinding unit on the rewinder installed at the Avigliano mill.
Two were the interventions scheduled. The first concerned total rebuilding of the unwinder arm to guarantee a 30% increase in the diameter of the parent reel supported. The second was oriented towards making the motorisation of the unwinder independent, thanks to the complete supply of the new drive. In the month of August, a team from A.Celli Paper's Customer Service department dismantled and reassembled the unwinder in just three days of machine downtime and two days of product testing, allowing the customer to return to regular production regime with no complications or delays, concluding the intervention on the rewinder with excellent results in terms of production.
"We have had yet another important confirmation of the professionalism with which A.Celli's Customer Service is able to handle these upgrades – small in entity but that can, however, become critical in no time. A.Celli Paper followed our indications, meeting our every request, finding the perfect technical solutions and leaving a feeling of satisfaction in the entire team at the Avigliano mill. Allowing us to quickly resume our regular production regime was the perfect conclusion to the entire operation", commented Danilo Calamari, expressing all his gratitude. "We are very pleased with this upgrade that has allowed us to once again obtain a very high quality of the wound product, increasing the performance of the rewinder and consequently of the entire plant."
The team from A.Celli Paper's Customer Service holds true to its reputation and once again proves to be the winning choice, in-line with pressing demands by the market that requires performance results at contained costs, intervention times reduced to a minimum and great professionalism. The most suitable choice for industry professionals.