GP invests $100 Million in new Talladega Lumber facility
Construction on the $100 million, 300,000-square-foot, technologically advanced plant is scheduled to begin immediately with an anticipated startup in late 2018.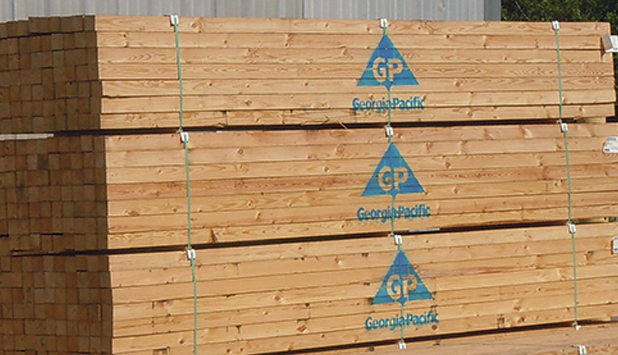 Once it is fully operational, the plant will employ more than 100 full-time employees and generate an estimated $5 million in annual payroll. "The availability of talent and natural resources makes Talladega an ideal site for this new lumber production facility," said Fritz Mason, vice president and general manager, Georgia-Pacific Lumber. "The City of Talladega, Talladega County, and the State of Alabama have been incredibly supportive of this new venture and we look forward to a long and beneficial relationship."
Georgia-Pacific is no stranger to Alabama. Currently, there are more than 2,300 Georgia-Pacific employees at seven facilities in Alabama that represent an additional 8,600 indirect jobs. In the last five years Georgia-Pacific has invested approximately $1.1 billion in additional capital and acquisitions in Alabama.
"Georgia-Pacific's new investment in Talladega will bring good jobs and enhanced opportunities to the area's citizens while also benefiting timber owners in the region," Governor Kay Ivey said. "I am committed to working closely with businesses like Georgia-Pacific, which has a significant presence in the state, as we demonstrate to the world that Alabama is open for business and eager to form strong partnerships."
The location for the state-of-the-art facility will be Georgia-Pacific's former plywood plant that closed in 2008 after more than 30 years of operation. "We are extremely proud that Talladega continues to be the choice for commerce in Alabama," said Talladega city manager, Patrick Bryant. "We had a great relationship with GP at the plywood mill and we look forward to another long-term successful partnership."
Once in production, the new facility will receive about 150 log trucks a day and produce approximately 230 million board-feet of lumber a year, with plans to expand production to 300 million board-feet per year in the future.
"Georgia-Pacific has seven other wood and paper-related operating plants in the state," said Calvin Miller, executive director of the Talladega County Economic Development Authority. "This expansion illustrates their commitment to Talladega, Talladega County and the State of Alabama for many years to come."
The project will provide jobs for approximately 120 workers a day at the peak of the 12-month construction period. And according to the University of Alabama's economic modeling, the project will have an estimated economic impact of more than $26 million on the city and county during construction.
"This new facility is the first of several we have in our current plan," said Mason. "The demand for lumber continues to improve as the housing market recovers, so we are evaluating similar investments in Georgia, Texas and Mississippi."