From Gambini's TissueHub to European shelves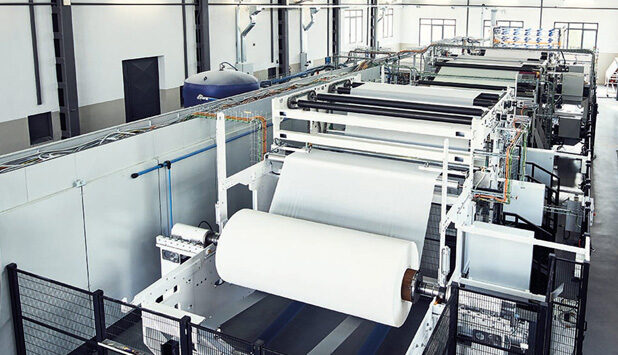 Since its conception, TissueHub has proved to be a pioneering investment in the world of tissue: conceived as the internal Research & Development center of Gambini S.p.A., the Lucca-based company producing machinery for the converting of tissue paper, this technology center, located in Montecarlo (Lucca / Italy), subsequently established itself in the world of paper as an aggregator and accelerator of projects and good ideas also for Gambini's customers, for its versatility and for the quality of its technological equipment.
The pilot line that it hosts is a real complete line – equipped even with AirMill and G1, the latest 3-roll rewinder just introduced in the worldwide market -, originally assembled for the company to test its machinery prototypes and new processes: it immediately evolved into an extraordinary development tool for the new products of customers, who are increasingly looking for high technology, speed, dedication and reliable confidentiality.
A few weeks ago, all these efforts came to a great satisfaction: one of the oldest and largest multinational tissue companies in the world just introduced on the Italian market – and in some European countries – a new product, imagined, designed (also in its innovative embossed decoration, which has not only an aesthetic purpose, but a technical-functional one, as well) and finally tested completely at the TissueHub: a toilet paper (whose brand is among the most consolidated and recognized ever) featuring a new 3D texture, allowing the user to clean more and better than competitors' mid-range products; it is now displayed on the shelves of the main large-scale retail chains in Italy and Europe, thanks to its unprecedented mix of touch-feel and absorbency, achieved thanks to Gambini's equipment.