Cardboard producer to build anaerobic digester plant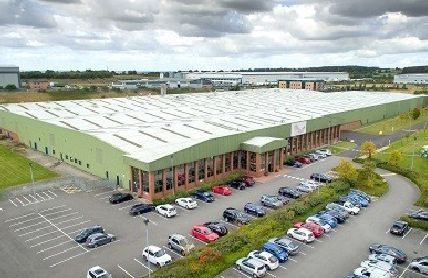 Corrugated board manufacturer, CorrBoard, has received planning permission for a 500 kw anaerobic digester (AD) plant. 
Once operational the AD will produce 100% of the company's power needs and make CorrBoard the most environmentally efficient sheet feeder plant in Europe.
CorrBoard, a joint venture company co-owned by Wiltshire-based GWP Group, already has sound green credentials.  David Pedley, CEO of GWP Group said: "When the AD comes on stream our environmental credentials will be as good as they can ever be.  We are already the most up-to-date and most efficient corrugator in Europe and are 40% more energy efficient that older corrugator plants in the UK.  Coupled with the way in which we utilise transport with pallet-less deliveries, CorrBoard's carbon footprint is already impressively low and significantly better than our competitors.
About the anaerobic digester plant
"The new AD will provide all the energy that the plant requires and will also feed excess energy back into the National Grid.  The plant will be fed by waste organic feedstock that will be diverted from landfill and incineration.  Organic fertiliser will be produced as a by-product of the AD plant and will be sold for use in the agricultural industry."
Designs are currently being finalised for the £3.5m plant and the development is planned to start later in 2016.  The modular design of the AD plant will allow output to be increased as CorrBoard's production expands.
CorrBoard was formed in 2014 when GWP Group joined with several other like-minded independent box-makers to form the shared corrugated sheet manufacturing business.  18-months on the plant has made a significant different to GWP's packaging business.
GWP is an established market-leading designer and manufacturer of specialist protective packaging products for local, regional and international companies, and now employs over 100 staff across five divisions.