Blue Tissue and A.Celli Paper: TM1 started-up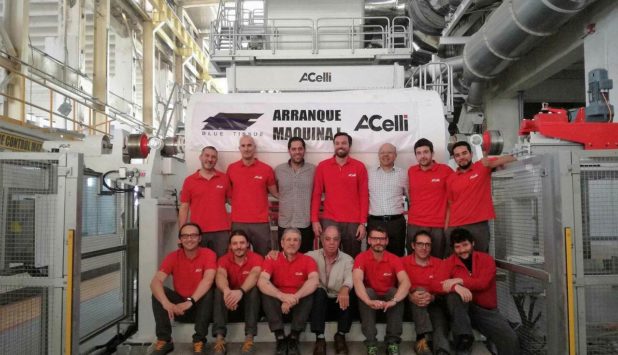 On July 7th the A.Celli iDEAL® Master Tissue Machine was successfully started-up, beginning production for the Mexican customer Blue Tissue Sapi de C.V.
The new turnkey plant, which includes the two-plies slitter A.Celli E-Wind® T100 rewinder, in addition to the tissue machine, integrates the existing Customer's converting line.
The A.Celli iDEAL® was installed in the Apizaco plant, in the Mexican state of Tlaxcala, with a great teamwork between the technicians of A.Celli Group and the Customer's staff.
This is a single machine (2700 mm pope reel width) for the production of tissue rolls with a diameter of 2500 mm, working at 2000 mpm speed, ensuring a production of 110 t/d.
An advanced version of DCS has been installed, with a very brand new graphic interface. The Tissue Machine is also equipped with the latest generation of steel A.Celli iDEAL® forged YD.
Apizaco, which means "place of thin water" in the native language náhuatl, therefore "place with a little river", is located at an altitude of 2,424 m and in a strategic position between the capital, Mexico City, and the port of Veracruz, on the east coast.