ANDRITZ to supply the first complete front-end system for production of insulating materials to Norway
ANDRITZ has received an order from Hunton Fiber AS to supply chip handling, pressurized refining equipment, and the chemical dosing system for its insulation production line at the mill in Gjørvik, Norway.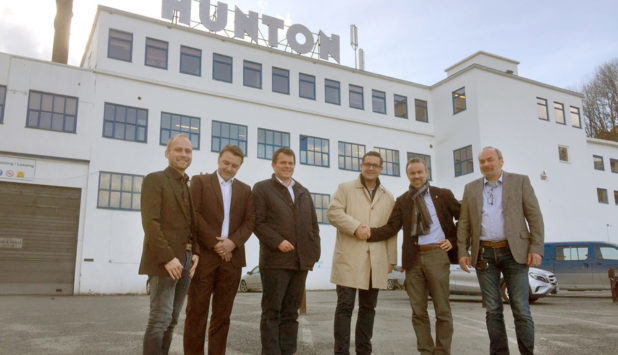 The new plant will be built on a greenfield site 5 km from the existing plant. Furthermore, the new production facilities will be powered by clean and environmentally friendly hydropower from Norway. Start-up is scheduled for May 2018.
ANDRITZ will deliver a chip feeding system, which will process 100% spruce as raw material, as well as a pressurized refining system with a capacity of 5 bdmt/h and a chemical dosing system. ANDRITZ pressurized refining systems feature highly efficient pre-steaming, excellent dewatering in the plug screw feeder, and low specific energy consumption by the overall system.
The large number of successful references for pressurized refining systems and components for the production of wood-based insulation products as well as high reliability of the equipment and significant advantages in maintenance were decisive for Hunton in placing the order with ANDRITZ.
About Hunton
Hunton is a leading international company for the production of blown-in insulation and insulation board. The company is well-known in Scandinavia, serving the needs of both the domestic and the overseas market.