ANDRITZ AG to supply five circulating fluidized bed boilers to Nine Dragons Paper in China
The boilers will be installed at the company's locations in Taicang, Quanzhou, Yongxin, Chongqing, and Dongguan. Start-up is scheduled for the second half of 2018.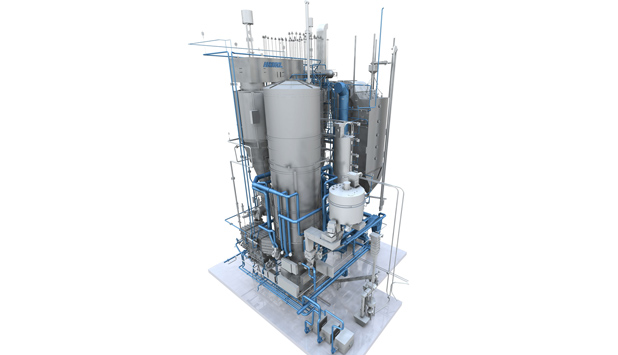 Only waste from recycling of waste paper (rejects, sludges) undergoes thermal utilization, and the high-pressure steam produced is used to generate electricity and supply the Nine Dragons paper mills with process steam.
Rejects and sludge are a considerable challenge in boiler operations due to the corrosive substances and impurities they contain, and they require a special design in this regard. As global market leader in this field, ANDRITZ has extensive know-how with numerous references worldwide and offers fluidized bed boilers for these special fuels.
About Nine Dragons Paper
Nine Dragons Paper is the largest paper producer in Asia and leads the field in resource-saving paper production, observing the most stringent environmental standards. The five plants ordered from ANDRITZ are also designed for significantly lower flue gas emissions than those required by European legislation. The order from Nine Dragons Paper confirms ANDRITZ's leading position in circulating fluidized bed technology and is also ANDRITZ's return to the Chinese power boiler market after an absence of almost 20 years.