A complete turn-key project to Metalicplas, in Romania.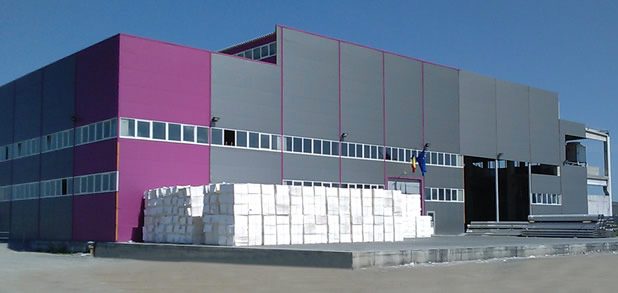 A.Celli Paper actively participates in the production growth of South-East Europe with the supply of a new tissue machine to Metalicplas (Pehart Tec Group) in Romania.
At the beginning of January 2015, A.Celli Paper received an order confirmation by Metalicplas (part of the Pehart Tec Group) for the supply of a high-speed Tissue Machine with a production capacity of 34,000 tons per year (110 tons per day).
The investment is part of the Romanian Group's growth plan that aims at an important increase in production capacity. Following the recent entry of Abris Capital Partners (May 2015) the Group has become leader in the manufacture of tissue products in Romania and South-East Europe and the new corporate vision is set to attain important goals in these territories. The inauguration of the expansion project at the production site in Dej, as well as at the one in Petresti, is scheduled for the end of this year and will lead to a total production capacity increment of almost 100,000 tpy of tissue parent reels. Sure bases for success, in which A.Celli Papertechnology will play an important part.
The new Tissue Machine, with a 2.800-mm width at the pope reel and a maximum speed of 1800 m/min, is part of a complete turnkey project that includes the "Control & Automation" system, together with all ancillary equipment. The latest-generation hood design and the 15-foot Yankee cylinder are the additional elements of technological excellence, a distinctive sign of A.Celli that makes its Turnkey offer the right choice for the many demands of the market in terms of experience and expertise – a true added value for customers. A 100% pure cellulose pulp preparation system designed to process long and short fibres, a reel handling system and a slitter/rewinder complete the supply.
In view of the start-up scheduled for the end of 2015, the first delivery left Lucca at the beginning of July bound for Metalicplas.
A.Celli Paper is set to give its technological contribution to the #1 Romanian producers towards the conquest of South-East Europe.
Metalicplas, part of Pehart Grup Companies
Pehart Grup Companies, with its three tissue converting sites and the new facilities ready to begin operation by the end of the year – thanks to the entry of Abris Capital Partners and to Romanian state grants – is the major independent producer of tissue in Romania. Pehart is present on the market with two brands, Pufina and Alint, and a strong number of retail customers for which it produces private label tissue products. Currently, the Group exports a substantial portion of its production to nearby Central and South-Eastern European