A.Celli reaches the milestone of 100 paper rewinders sold in the Chinese market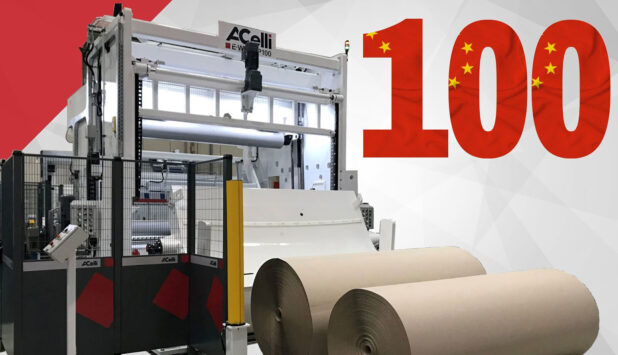 A.Celli announces the achievement of an important commercial milestone: the sale of 100 paper rewinders in the Chinese market.
The 100th machine, an E-WIND® P100 designed to process special decorative paper jumbo rolls with a maximum width of 3860 mm and diameter of 2800 mm at a speed of 2200 mpm, will be delivered to Maanshan Huawang's plant in the Anhui province, China, where it will join the two A.Celli paper rewinders previously supplied in 2019 and 2021.
This is the result of A.Celli's commitment to the Chinese market, which begain in 2000 with the foundation of A.Celli Shanghai Machinery, and continued in the years to come with the opening of a new branch, the A.Celli Foshan Technology, in 2019.
"On behalf of the A.Celli Group, I thank all the Chinese partners who have trusted in our innovative solutions and technology over the years. This support will push us towards a continued and tangible improvement of our products" says Valter Canelli, Sales Director of A.Celli Paper.