Xerium Technologies to Host UMaine Students for tours and Technology presentations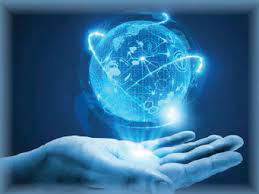 Xerium Technologies, Inc., a leading global provider of industrial consumable products and services, will host 14 students from the UMaine Student TAPPI/PIMA Chapter for plant tours at two of the company's world-class European manufacturing facilities in Gloggnitz, Austria and Reutlingen, Germany. The students will also visit the R&D labs and view product demos and technical presentations while at the Xerium facilities May 15 and May 18, 2015.
UMaine is one of New England's premier universities with the most accredited engineering disciplines serving the paper and supplier industry. The UMaine Pulp and Paper Foundation is the oldest in the country and serves as a liaison between the industry and faculty to ensure the curriculum meets industry needs.
"Xerium is pleased to host a study tour for the students of UMaine," said Bill Butterfield, EVP and CTO of Xerium.  "We strongly support the future leaders of the pulp and paper industry and view this as a great opportunity for rising juniors and seniors to get an up close look at new technologies and advancements in paper making and realize how they can soon contribute to developing new technologies."
"UMaine TAPPI/PIMA students first traveled abroad to Finland in 2013. As evidenced by the success of the previous trip, these students will walk away with a much greater understanding of the new developments in pulp and paper as well as a reassurance that the paper industry is global and as strong as ever. This experience, combined with UMaine's top-notch engineering education as well as their co-ops and internships, make them leading candidates for placement upon graduation. We are so grateful to sponsors like Xerium who make this travel opportunity possible," said Carrie Enos, UMaine Pulp and Paper Foundation President.