Wärtsilä delivers technology to modernize a power plant at pulp mill in Russia
Finnish technology group Wärtsilä will supply equipment for a 55 MW combined heat and power plant to Solikamsk, Russia, in order to modernize the Solikamsk Thermal Power Station.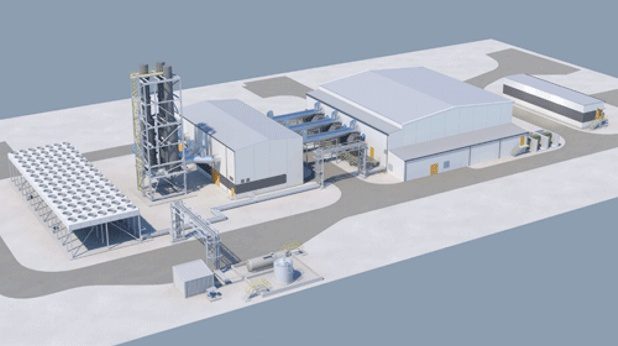 Wärtsilä's scope covers an extended engineering and equipment delivery (EEQ), and includes Wärtsilä 50SG engines running on natural gas. The equipment will be delivered during 2017 and is scheduled to be operational by the end of 2018 after the modernization of Solikamsk Thermal Power Station has been completed. The order, valued at over 30 million euros, was booked in December 2016.
The modernized power plant is located on the premises of Solikamskbumprom in the city of Solikamsk, the Perm area in the Eastern part of Russia. The customer, Solikamskbumprom, is a leading Russian producer of pulp and paper specialising in newsprint paper. Some 70–80% of the production is exported. The additional electricity produced by Solikamsk Thermal Power Station will be used to power the process at the paper production facilities.
By modernizing its own power plant, the customer will be able to decrease the cost of electricity and thus improve its competitiveness in the market. Apart from providing additional electric power to the mill, the Wärtsilä power plant will also produce heat to the facilities, thereby creating additional cost savings. The new power plant will increase reliability of heat supply to the city at a high overall efficiency during winter.
Dmitry Yashin about the Finnish technology 
Dmitry Yashin, Director of power supply and energy efficiency of Solikamskbumprom, explains that trust in the Finnish technology and advanced technical features were important when deciding to go with Wärtsilä. "After commissioning the new equipment we will be able to save electricity and reduce heat costs, which is important to us. We value and trust Finnish products and technology and Wärtsilä's fuel efficient and operationally reliable equipment was a very good fit for this project."
"The pulp and paper industry is thriving in Russia and we see opportunities for more industrial power plants with the similar equipment. We are happy to work with Solikamskbumprom and are looking forward to helping them to become more competitive," says Andrey Nikitin, Senior Business Development Manager at Wärtsilä Energy Solutions.
Wärtsilä has a strong presence in Russia with more than 1300 MW of installed power generation. Globally, Wärtsilä's installed base is more than 60 GW in 176 countries.