Voith receives order for BillerudKorsnäs 550.000 t/y board machine in Gruvön
BillerudKorsnäs has awarded Voith with a fully equipped XcelLine board machine.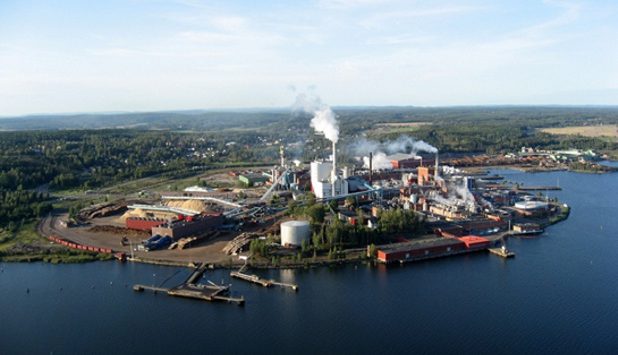 The machine with a design speed of 1.200 m/min producing liquid packaging board, carton board, food service board and white kraft liner will be one of the largest board machines of its kind.
Start-up of this new production line with a wire width of 8.800 mm will be first quarter 2019 and it will be installed at the existing site of BillerudKorsnäs in Gruvön, Sweden. The XcelLine machine offers fast and easy start-up, excellent value for money, pioneering technologies, ease of use and integrated solutions. The new board machine in Gruvön will become one of the most efficient and largest production lines for board grades.
About the scope of delivery
The scope of delivery includes a three-ply wire section including a Duo DII hybrid former, equipped with two state of the art DuoShake units, a Tandem NipcoFlex shoe press with SolarPress roll cover and drying section equipped with EvoDry steel cylinders as well as multiple coating and calendering stations and a VariFlex L winding unit.
A core part of the delivery will be the Papermaking 4.0 features OnEfficiency Forming and OnCare which will give full online control of all process data. With the OnEfficiency Forming, dewatering, retention and flocculation are stabilized and coordinated at the same time. The OnCare package ensures efficient maintenance of the entire paper machine. Beside the delivery Voith will provide a new level of training for the operators and the maintenance teams.