Valmet to supply automation to the new power plant of Turun Seudun Energiantuotanto in Naantali, Finland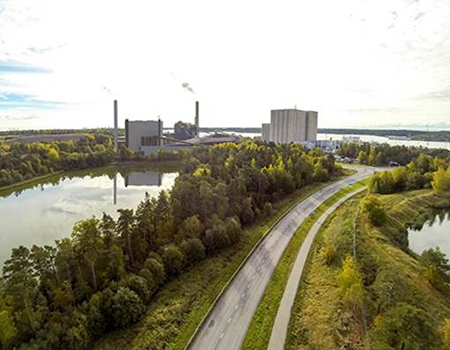 Valmet will supply automation to Turun Seudun Energiantuotanto Oy's (TSE) new combined heat and power (CHP) plant currently under construction in Naantali, Finland. The multi-fuel power plant will be commissioned in the fall of 2017. In April 2015, Valmet announced an order for boiler technology and flue gas cleaning equipment for the power plant.
The project is included in Valmet's third quarter 2015 orders received. The value of the order will not be disclosed. Typically, the value of automation system deliveries lies between less than one million euros and three million euros. The delivery will take place in August 2016.
The power plant's fuel capacity is about 430 MW of which 146 MW of electricity and 250 MW of heat is produced. The plant can run on wood, straw, peat, coal, refinery gas and recovered fuel (REF).
"We are pleased that Valmet's offer in public procurement proved to be the most economically competitive one. We are convinced that Valmet's total solution that features both automation and boiler technology from the same supplier will work best for us," says Tapani Bastman, Managing Director, Turun Seudun Energiantuotanto.
Availability through modern automation 
Valmet's modern automation solution will secure the plant's availability. Combined with the plant's boiler technology, it will offer a seamlessly functioning entity to control the complicated process.
"We are very happy to continue our long and good cooperation with TSE, also in this new plant. There are currently no other bio-fueled power plants under construction in this size class in Finland, and this is an important  project for us," comments Olli Koivumäki, Sales Director, Automation, Valmet.
Valmet's delivery includes Valmet DNA automation and safety interlocking systems, project engineering, installation and commissioning.
In the picture: A conceptual drawing of Turun Seudun Energiantuotanto Oy's new CHP plant currently under construction in Naantali, Finland.